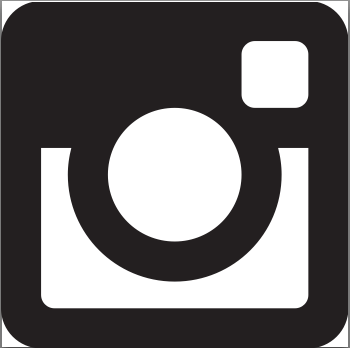 March 2018
Delighted to be selected for the PLUG IN Artist Development Programme by SIGNALS.

"With the rise of artists using digital technology within their practice, Signals identified clear opportunity for artists to use these skills to work with cultural and education partners to embed technology within their programme and/or curriculum to create fun and engaging ways of raising attainment in a variety of topics.

Over four days our selected artists will work with Signals, and local cultural partners (Mercury Theatre, Firstsite and Colchester's Arts Centre), to develop and then display exciting new 'collaborative digital creative' workshop ideas at our free Plug In: Showcase event at Firstsite on Saturday 24th March."

18th January 2018
New exclusive limited edition artwork for sale on FRAMED*

PERCEPT is an exploration of how computers see the world.

The utilization of machine vision through computer's superior object recognition, will soon revolutionize our lives through the advent of driver-less cars. However, researchers have discovered that images containing noise or minuscule patterns can easily trick machines into perceiving objects incorrectly.

I have been searching for naturally occurring scenes within the physical world that a computer will perceive as drastically different. Hundreds of photographs have been analyzed, with the computer then being tasked to visualize these scenes via simulation. Every now and again severe misinterpretations of imagery and object occur, leading to the creation of otherworldly representations. PERCEPT is an exploration of this - what does a computer really see and how does its perception of reality differ to ours?

This exclusive artwork developed for FRAMED* further progresses the processes used to create previous works Mimic and Visions, which together, have been exhibited across the UK, as well as internationally during 2017. Notable galleries to have shown these works include The Barbican (London), MUTEK Festival 2017 (Montreal), Firstsite (Colchester) and Outpost (Norwich).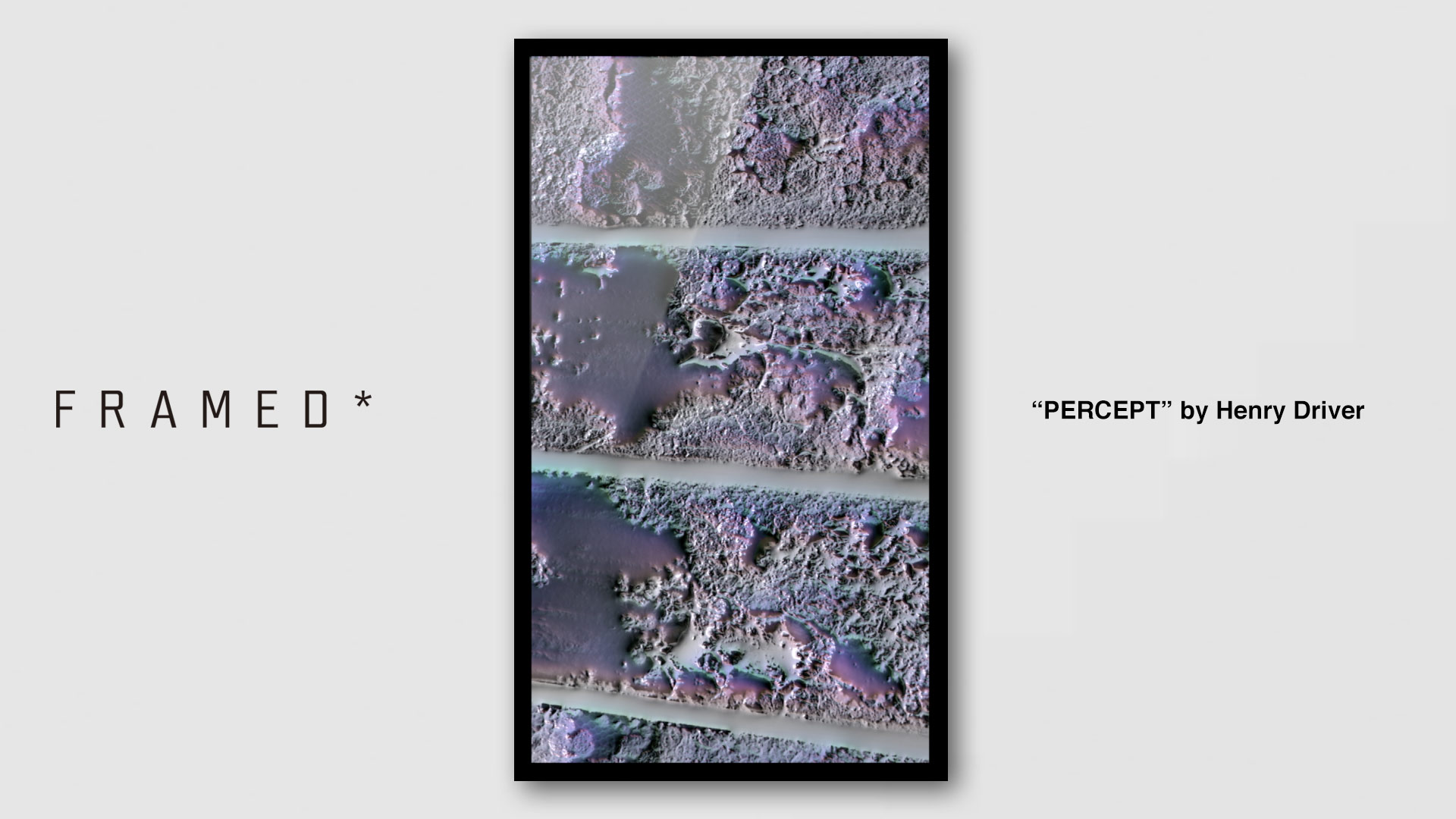 November 2017 - April 2018
Barbara Dougan and I will be working together to create a data-driven public artwork as part of Collusion's Bury St Edmunds project.

"Bury St Edmunds R&D Challenge is a five month experimental placemaking project exploring new ideas for data driven public artworks that encourage public interaction within and across the town centre, testing new creative digital interventions that could animate the town centre, attract new visitors, including young people, improve wayfinding, and support greater footfall across the different areas."

Since November 2017, artists Barbara Dougan and Henry Driver have been collaborating on TEO an innovative interactive artwork that uses A.I facial detection & expression recognition to animate virtual avatars. TEO aims to explore how computers perceive the human face, virtual avatar mimicry and human/computer interagency.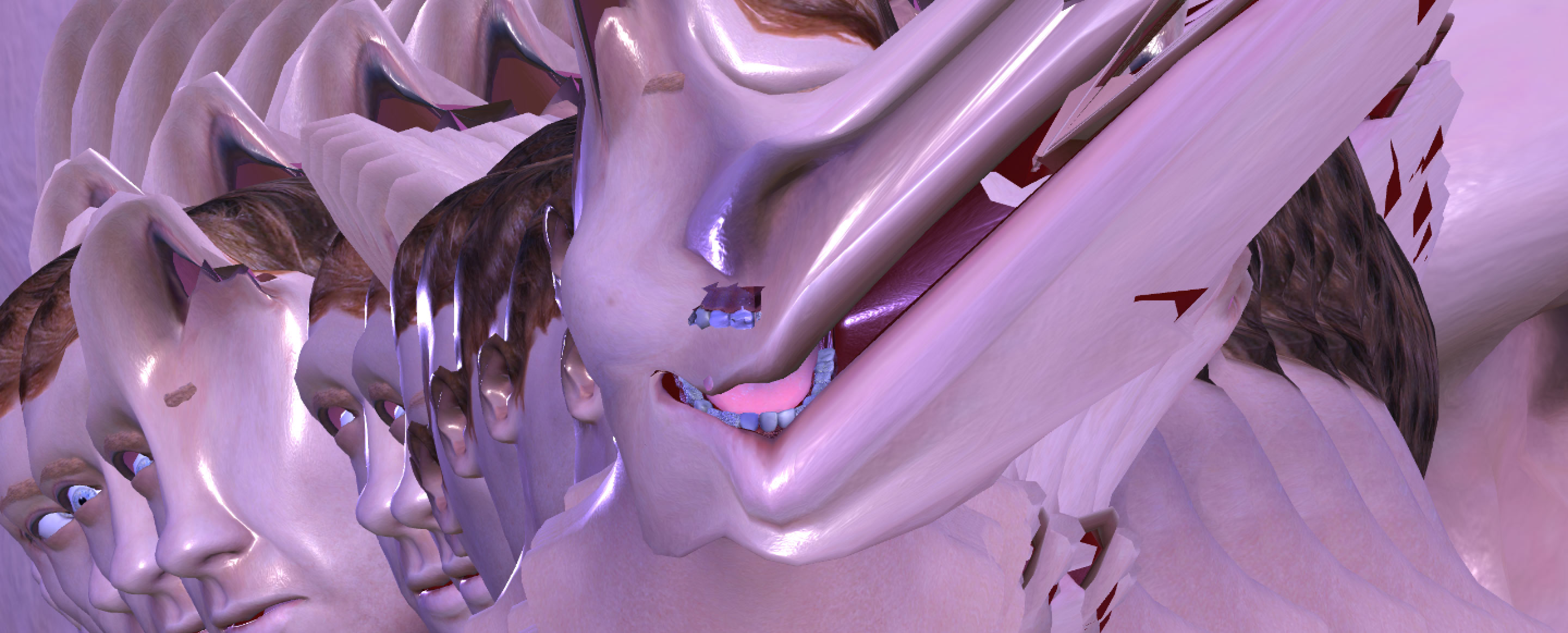 10th November 2017 - 17rd Decemeber 2017
My video 'Mimic' is part of this year's Outpost Members Show, Norwick, UK, open until the 17th December. Come check out the eclectic and exciting selection of works. More info here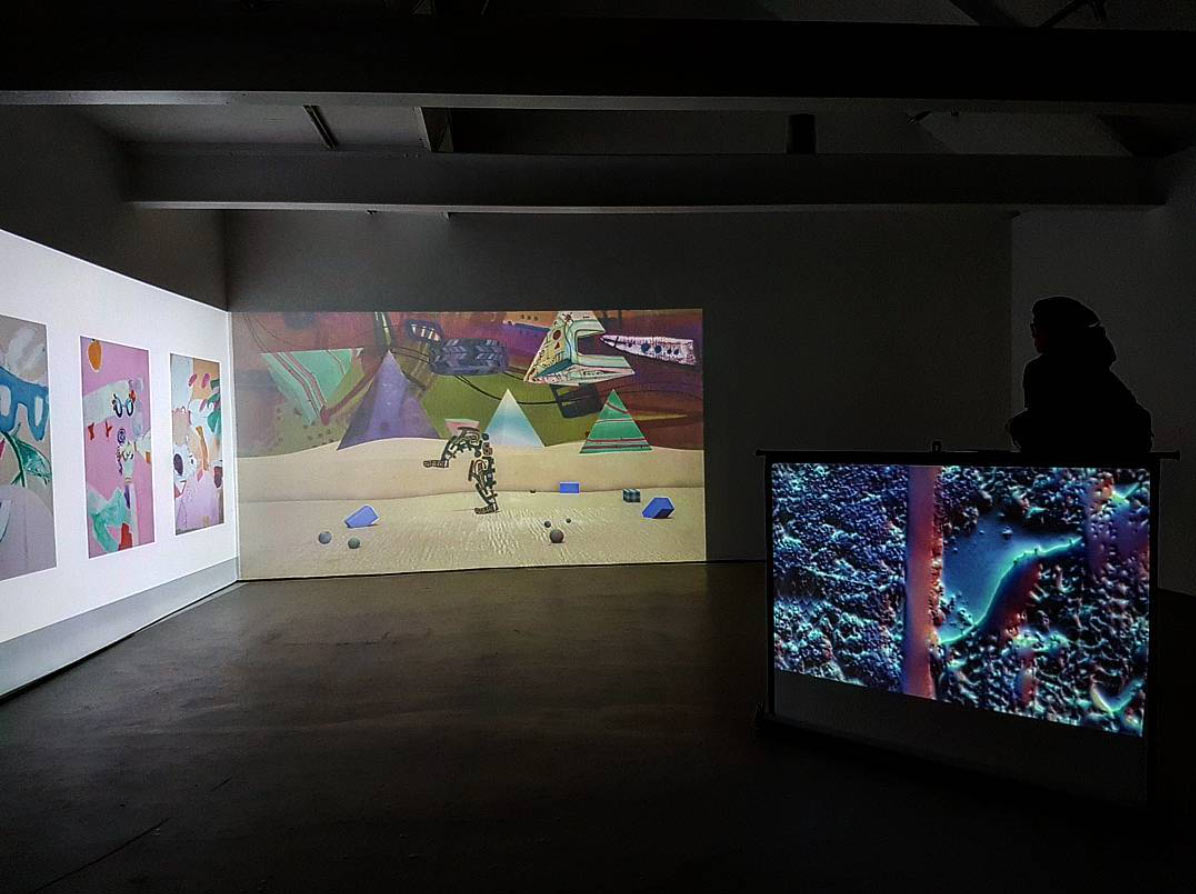 7th December 2017
Simulate to Sell is featured in Issue 3 of isthisit?.

"The third issue of the isthisit? magazine is composed of artworks, essays, interviews and one podcast, the overriding theme being virtual worlds, the excessive violence surrounding video game debate and discussion, particularly in the online sphere, alongside video game aesthetics and ideas. In August of 2014, the now infamous movement dubbed Gamergate was born, the controversial campaign concerned issues of sexism and progressivism in video game culture, stemming from a harassment campaign conducted primarily through the use of the hashtag #GamerGate. Within the movement several prominent female figures working within the gaming industry were targeted, particularly game developers Zoë Quinn and Brianna Wu, as well as feminist media critic Anita Sarkeesian. The third issue of the magazine hopes to consider the constructed worlds that we choose to inhabit, the power of video games as an interactive medium, the heteronormative face of stereotypical video gaming and the aesthetics and ideas associated with machinima based art practices."
7th November 2017
I am delighted to be showing work in 'A Latent Reality' at the Barbican, please find more info below and book your free ticket here.

"A. showcase of five artists exploring the intersection of art and technology through installations, ambisonic sound, video and performance. Barbican Guildhall Creative Learning bring you cutting-edge pieces from emerging artists who took part in alt.barbican, an artisitc development programme specially for those working at the intersection of art, technology and entrepreneurship. The works shown explore the ways digital tools can reveal hidden, or latent mechanisms in our perceived reality, using innovative artistic formats and ask how we might use this knowledge to challenge our perceptions and everyday experiences.

Artists from alt.barbican include:
Dries Depoorter, Henry Driver, Magz Hall, Jasmine Johnson, Ling Tan. They will be joined by Canadian artist Lucas Paris for this one-night only showcase event."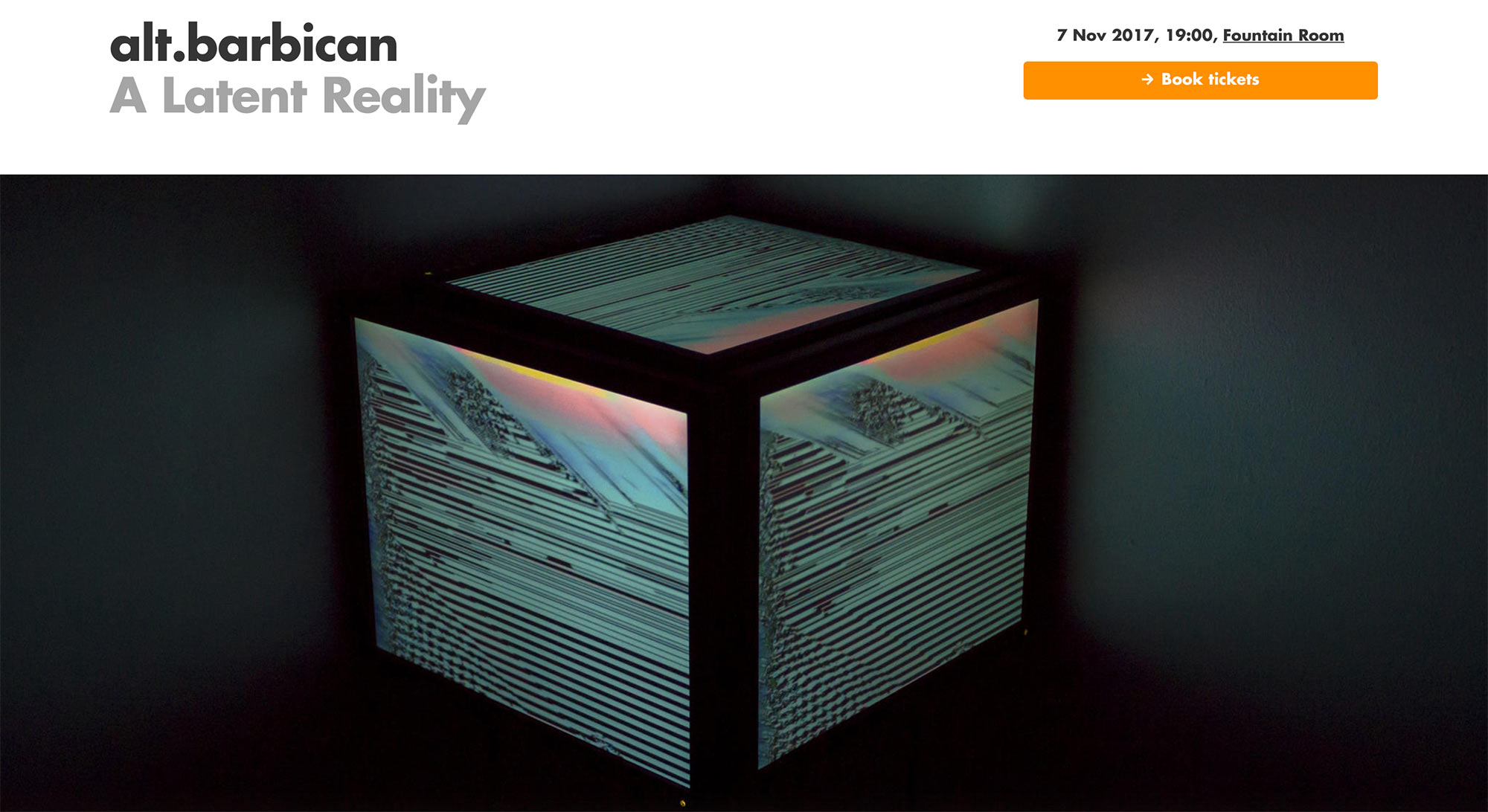 28th September 2017
I will be presenting a new project for this lecture series, for more info click here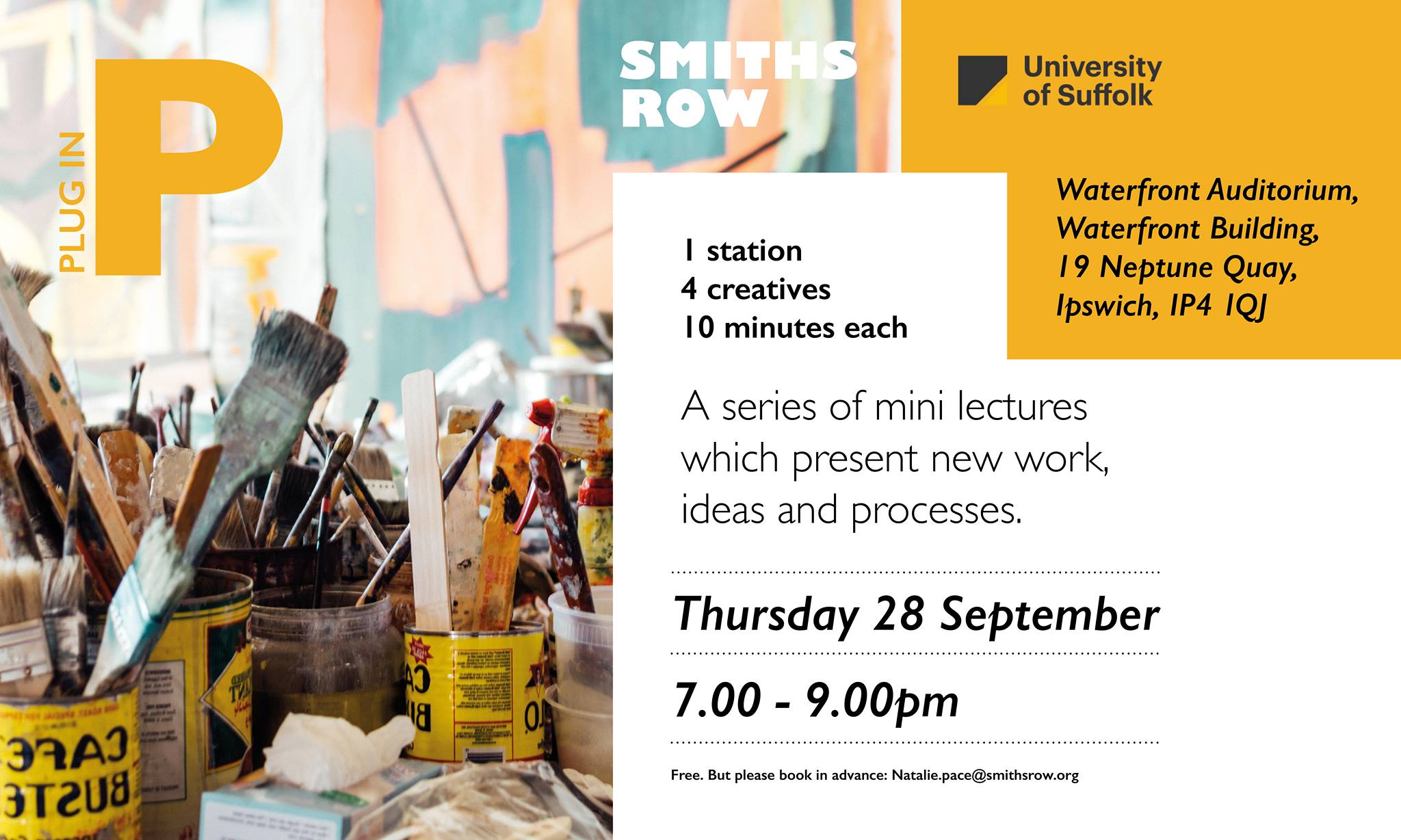 9th September 2017
I showed a special multi channel video wall version of Mimic at Firstsite for their digital arts event Float, utilising Firstsite's eleven screen video wall.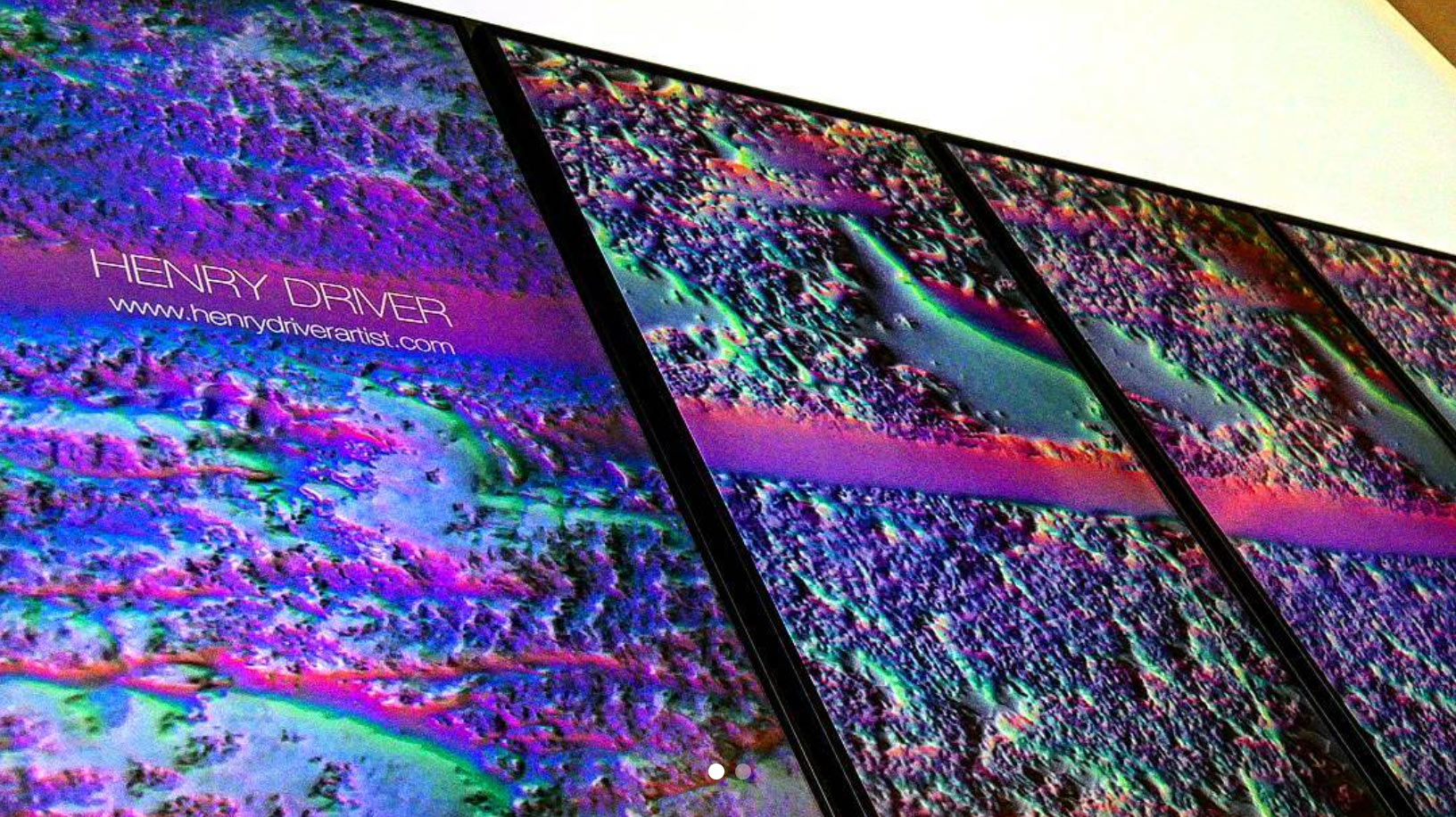 22-27th August 2017
Subversions of Reality is open from the 22nd to the 27th August, part of MUTEK festival, Montreal, on Show at Place Des Arts. Mimic (2017) was exhibited for the show. Many thanks to Barbican, MUTEK, British Council and The Trampery.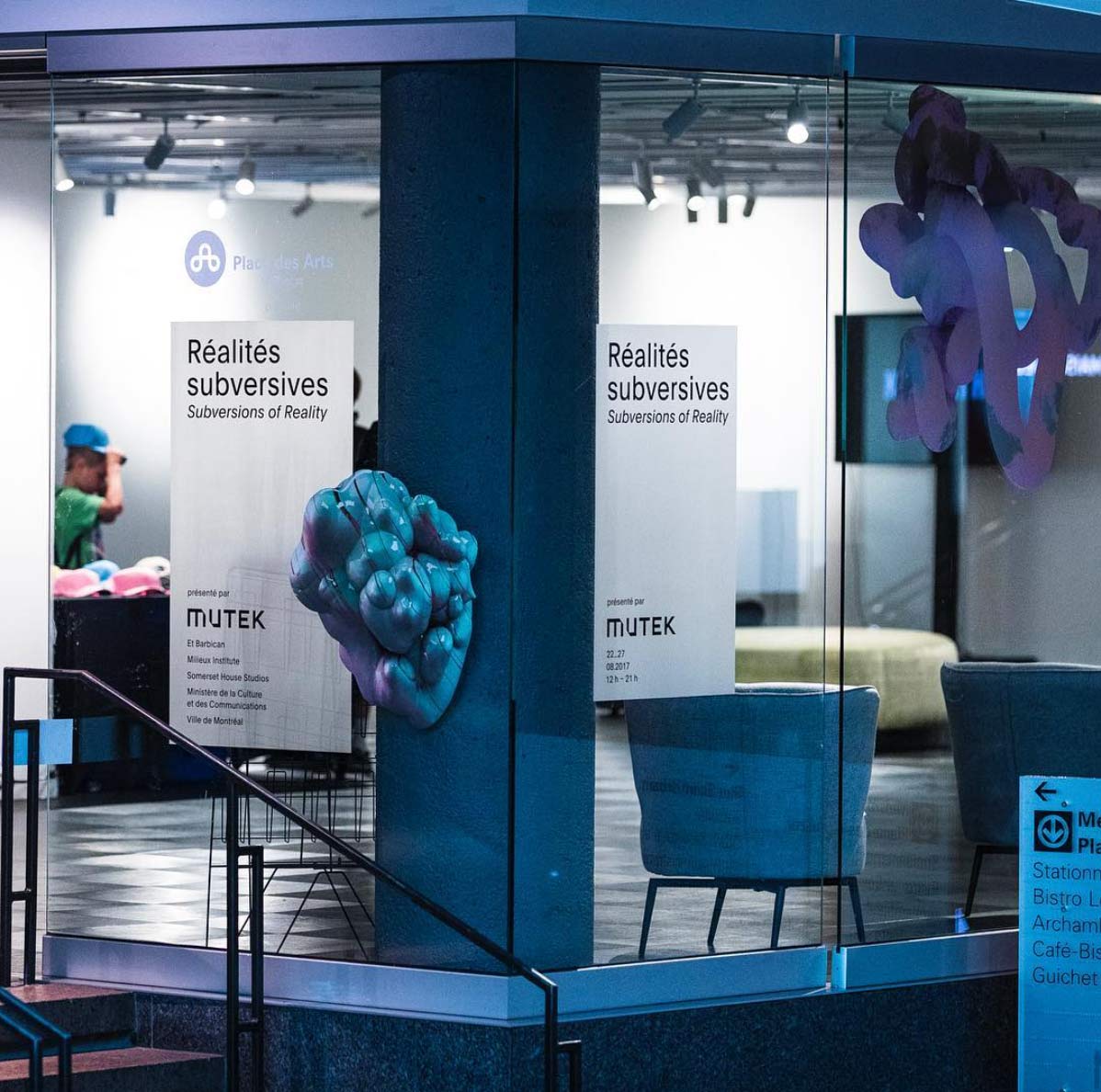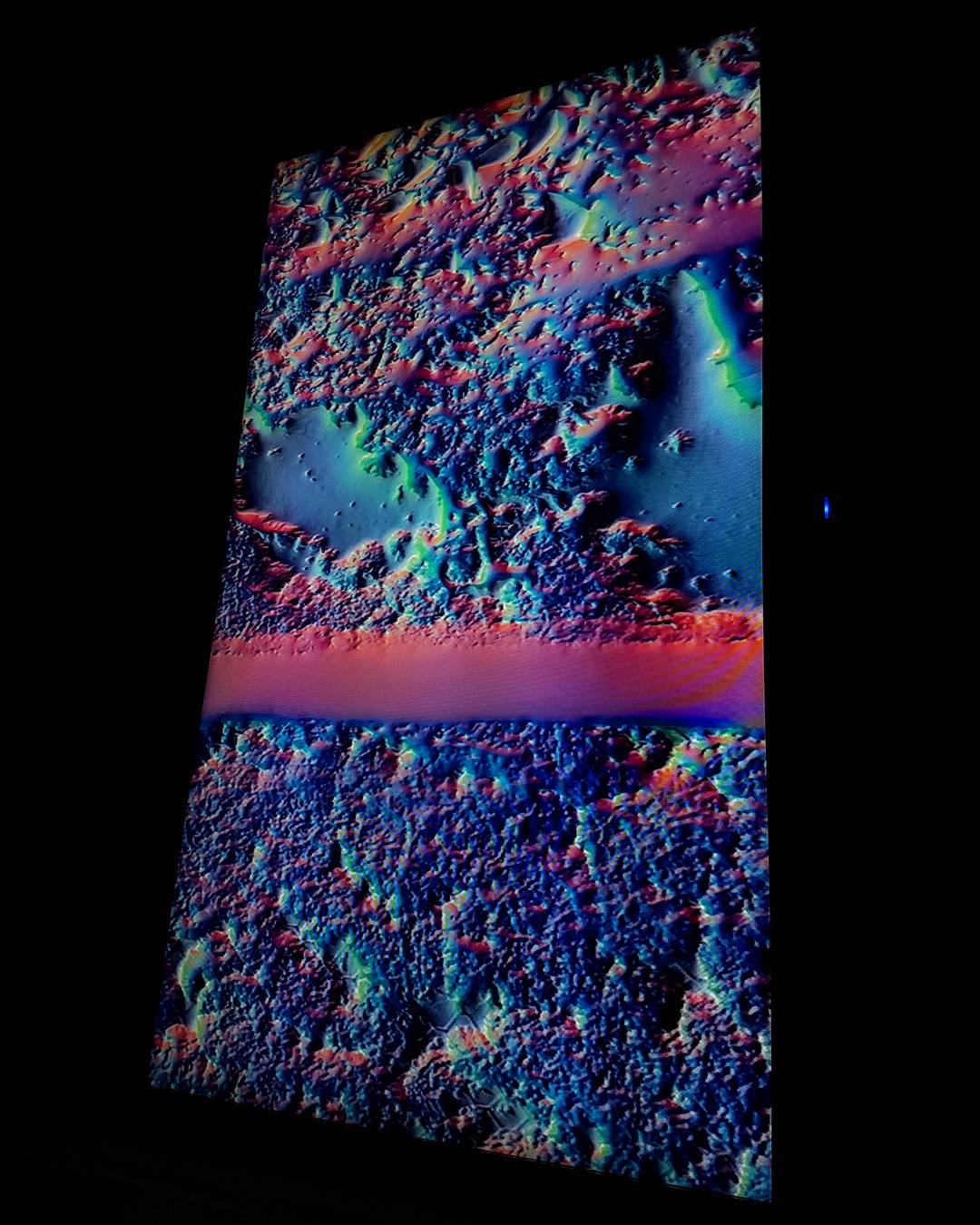 25th August 2017
Check out this interview by CLOT Mag to find out more on my research interests and alt.barbican. Available here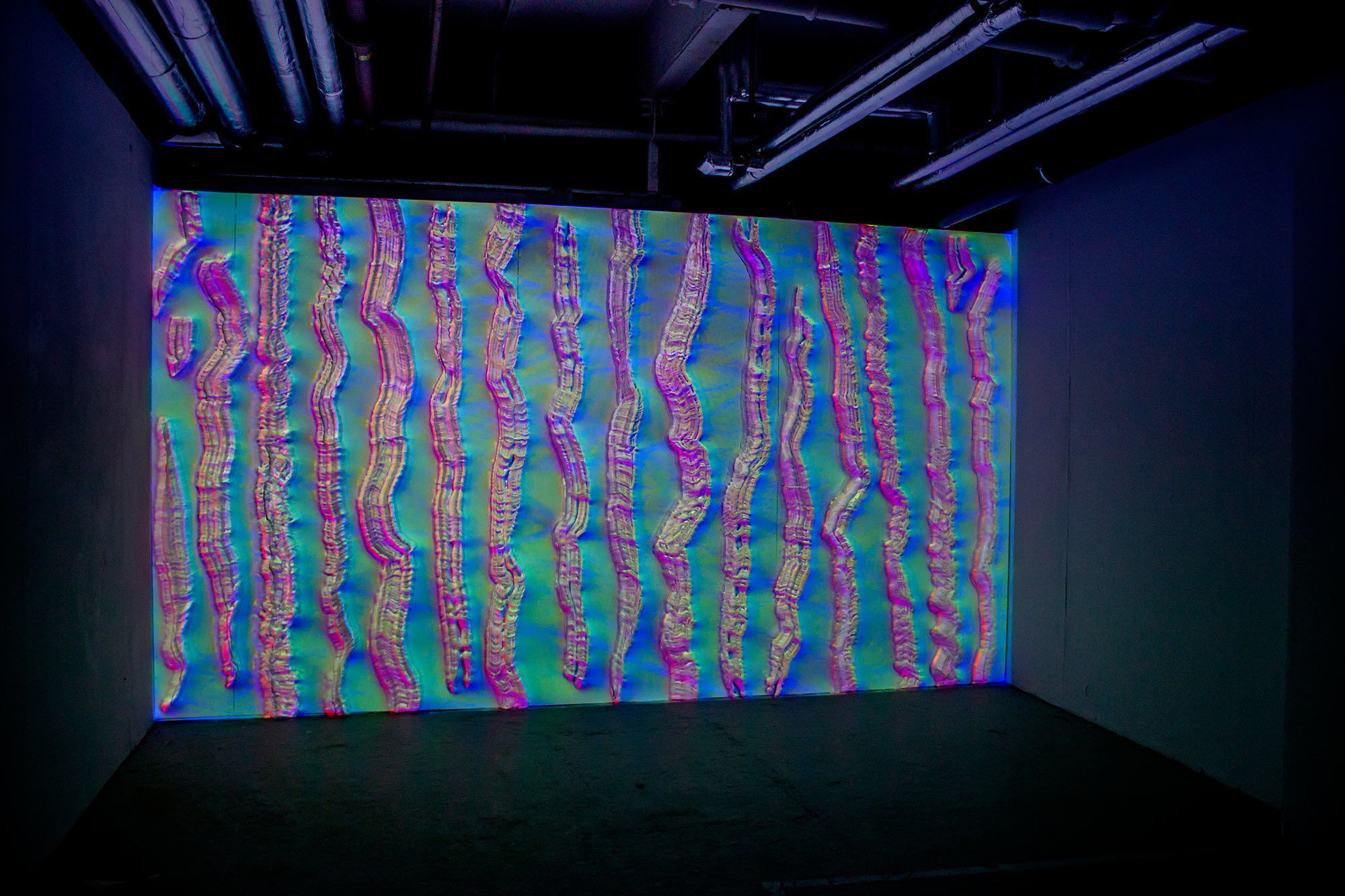 23rd August 2017
As part of MUTEK festival I presented and discussed my recent interactive work 'Simulate to Sell' with Bart Simon, Director of Milieux Institute for Arts, Culture and Technology, Technoculture, Art and Games Research Centre (TAG). It was a pleasure to discuss my work with Simon and many thanks to the British Council, Barbican, MUTEK, Milieux and The Trampery. Photograph by Trung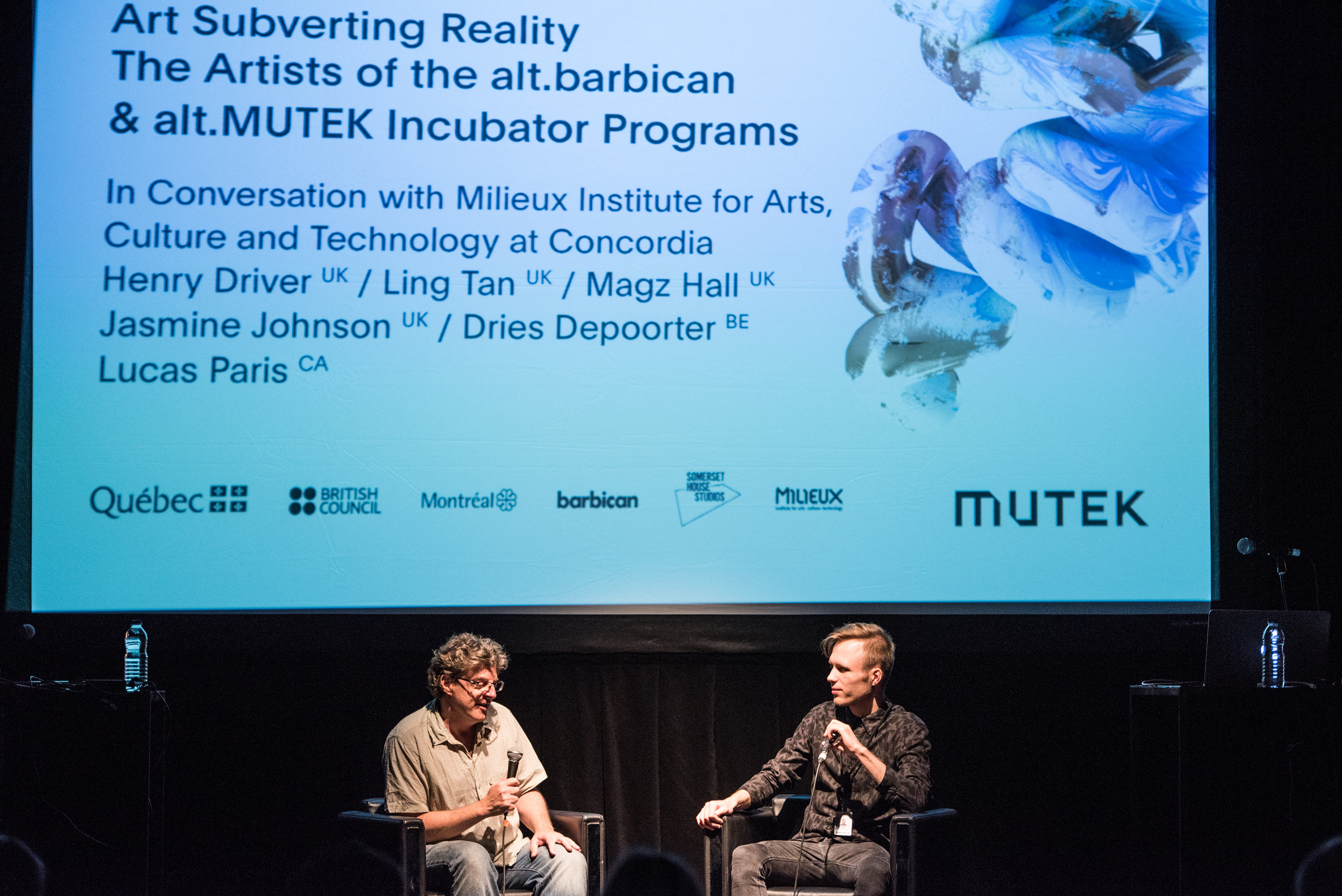 14th July - 12 August 2017
I am delighted to announce I will be exhibiting at Vector Festival in their flagship exhibition!Ben Bogart, Henry Driver, Samantha Fickel, Molleindustria, and Jordan Shaw

This year, Vector's flagship exhibition explores the mediation of human perception through algorithms and machines. It features new works by artists based in Canada, the US, and the UK, including Virtual Reality pieces, video installations, interactive sculptures, and digital environments. Together, the works shown raise questions such as: What might it mean to see 'like' a machine? Do LED screens have optical nerves? What kind of vision emerges when artists attempt 'close readings' of software code? How do artificial intelligences perceive their surroundings, and how do they make sense of narratives about AI? Is the social and political meaning of images lost when such images are simulated and commodified? As in previous years, the exhibition showcases both emerging and established artists, and brings into dialogue an exciting mix of creative perspectives that experiment with new and established digital technologies.

PATTERN RECOGNITION: FIVE YEARS OF VECTOR NOW CELEBRATING ITS FIFTH YEAR, VECTOR FESTIVAL SHOWCASES EMERGENT, CRITICAL, AND EXPERIMENTAL NEW MEDIA ART. THIS YEAR'S LINE-UP FEATURES OVER 27 LOCAL AND INTERNATIONAL ARTISTS SHOWCASED IN PANELS, PERFORMANCES, SCREENINGS, AND WORKSHOPS THAT WILL TAKE PLACE AT SITES ACROSS TORONTO INCLUDING ARTSCAPE YOUNGPLACE, ELECTRIC PERFUME, BLACK CAT ARTSPACE, CELEBRATION SQUARE MISSISSAUGA, LOOP HOLE GALLERY, AND INTERACCESS.
Exhibition info
Festival programme
Tickets for events, screenings, performances and workshops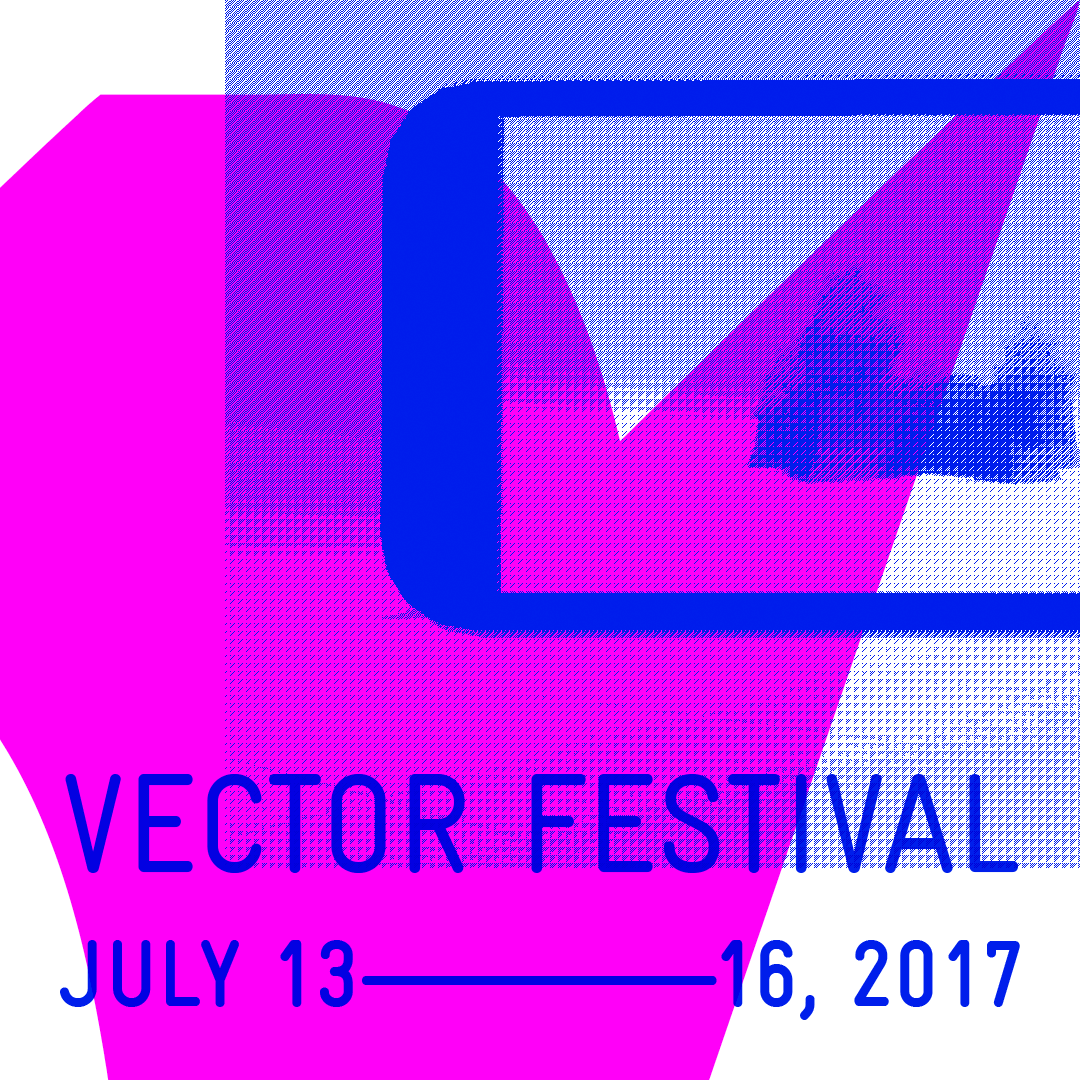 alt.barbican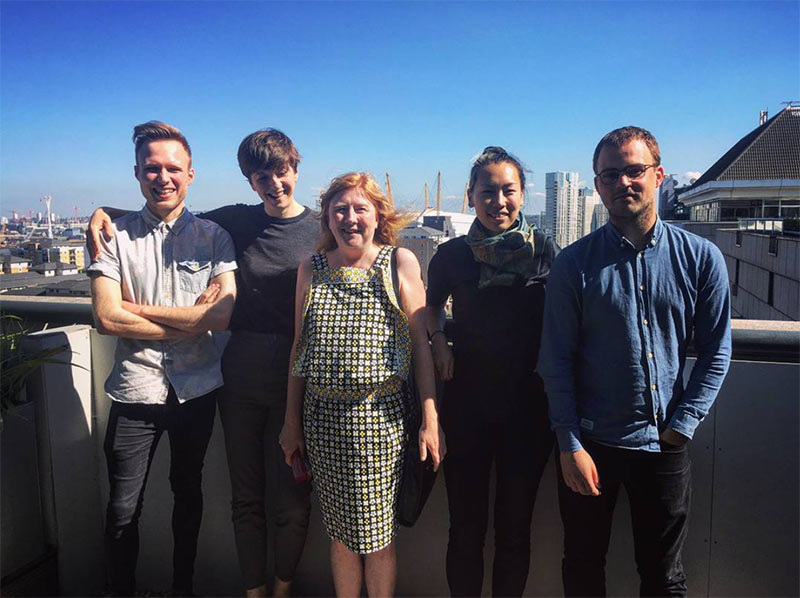 I am delighted to announce that I have been selected for alt.barbican!
"We can now announce the inaugural cohort of five artists selected for alt.barbican, the major new accelerator for
innovative artists working at the intersection of art and technology in partnership with The Trampery.
Over 230 practitioners applied to the programme and the selected artists, Dries Depoorter, Henry Driver, Jasmine
Johnson, Ling Tan and Magz Hall were all asked to respond to the theme of 'the subversion of reality' with proposals
for a broad range of projects including mobile apps, projection mapping, voice manipulation and wearable technology;
exploring subjects as diverse as privacy and surveillance, body image, representations of gender and globalisation.
Delivered in partnership with MUTEK, the British Council, and the National Theatre's Immersive Storytelling Studio,
alt.barbican is a response to an increasingly fluid creative landscape. As new technologies open up previously
unimagined expressive possibilities, alt.barbican's six-month programme presents a new model of artistic support,
drawing from entrepreneurial startup culture, to help emerging artists develop their careers." Barbican

To find out more check out Barbican's press release or FAD Magazine's coverage.
Splintered Binary, Gossamer Fog, London. Open till 30th April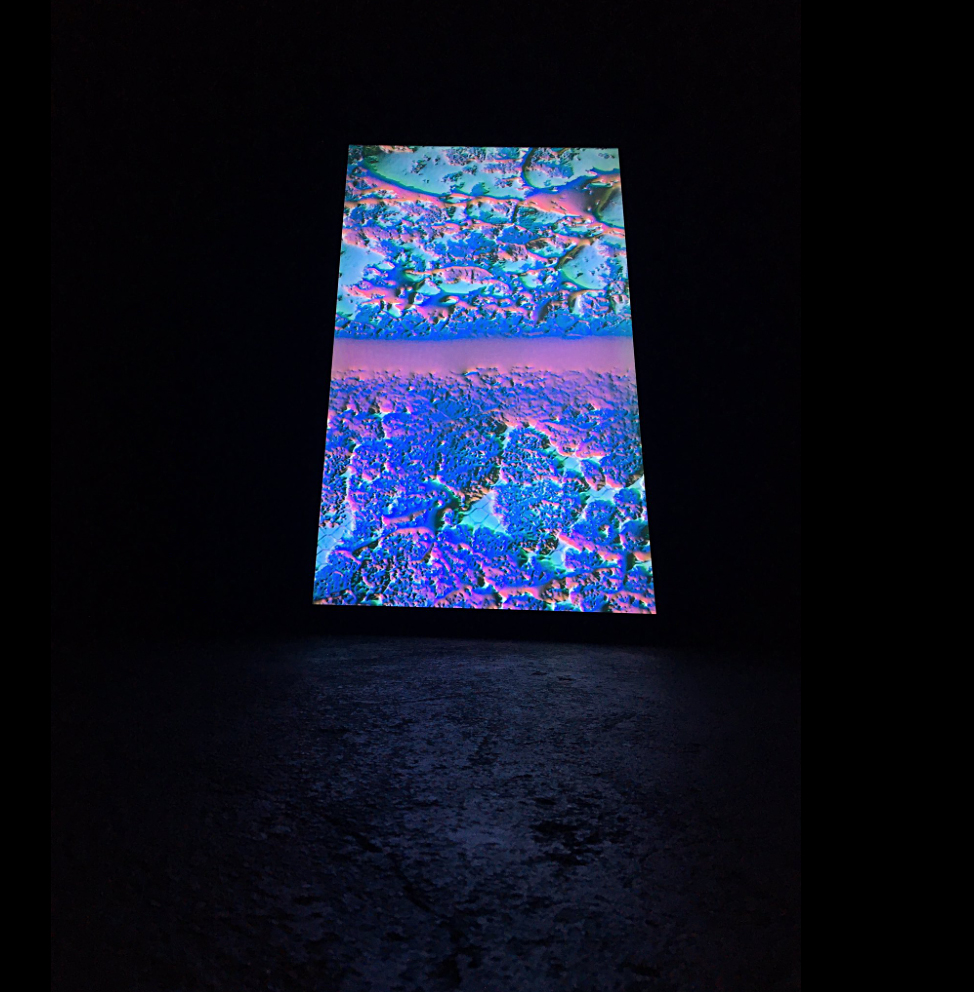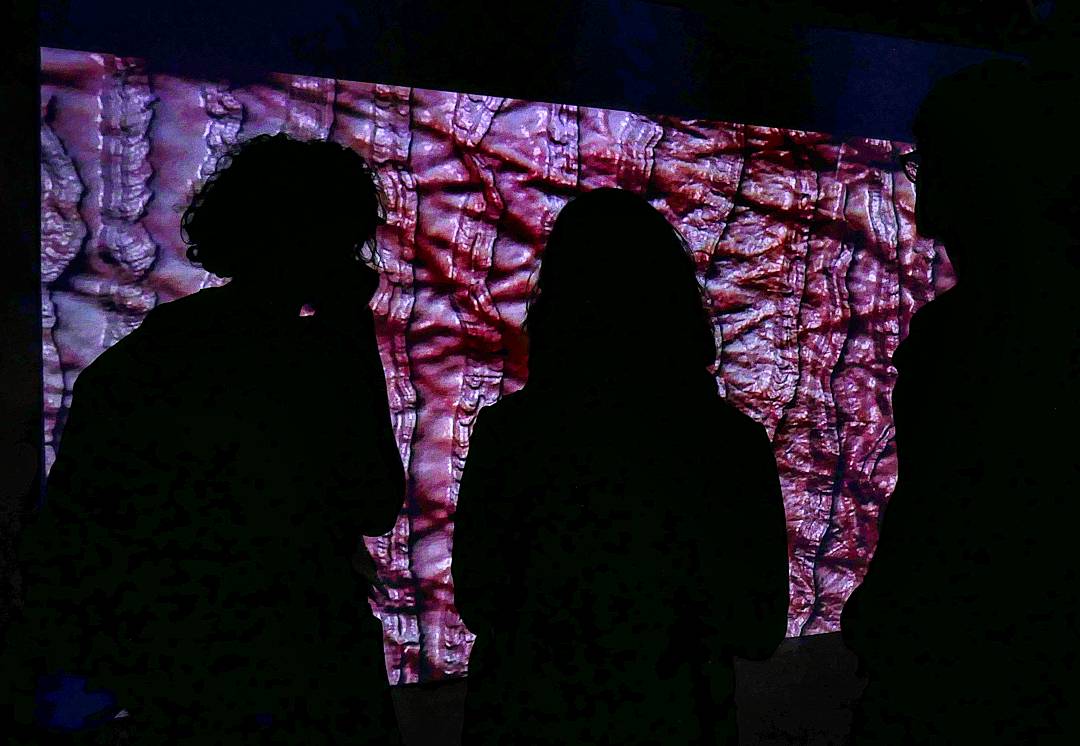 Thank you to everyone who came to the opening of Splintered Binary, the exhibition will be open until the 30th April.
Featuring two works of mine: Second Skin (2016) and Mimic (2017) a new piece developed from my recent residency
with Sainsbury Centre for Visual Arts & Norwich University of the Arts at St.Marys' Factory.

Come check it out, great selection of artists on show!

Anne de Boer / Elliot Dodd / Henry Driver / Gibson/Martelli / Will Kendrick / Charley Peters / Caspar Sawyer
Art and Technology: an artist's journey (Collusion R&D Article)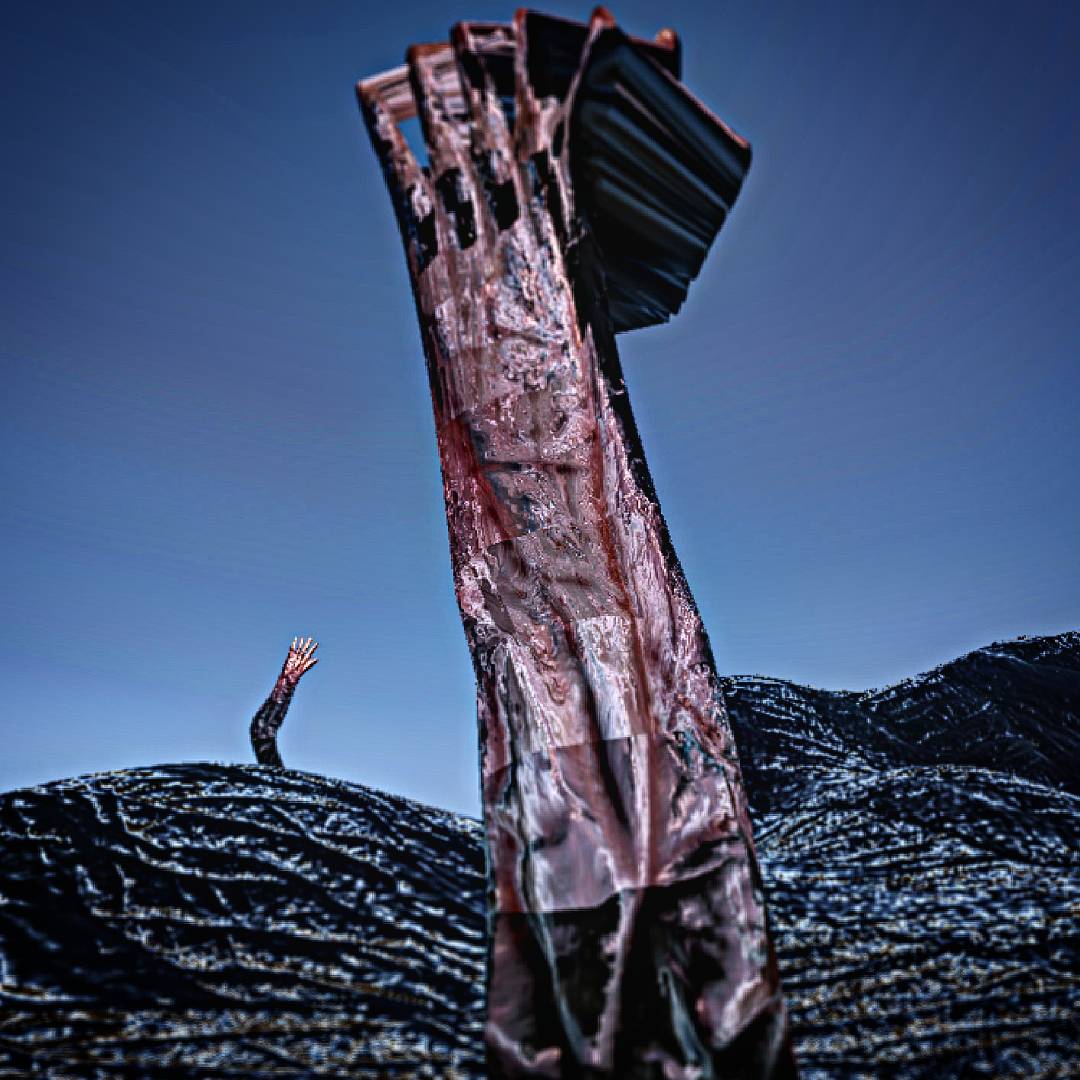 Check out this great article by Pete Naughton, covering the beginning of my journey conducting R&D into
critical/innovative uses of VR and AR with Collusion. So far I have been exploring experimental video game
design and animation, in preparation, for further development with VR and Microsoft Hololens (Augmented reality).
Splintered Binary, Gossamer Fog, London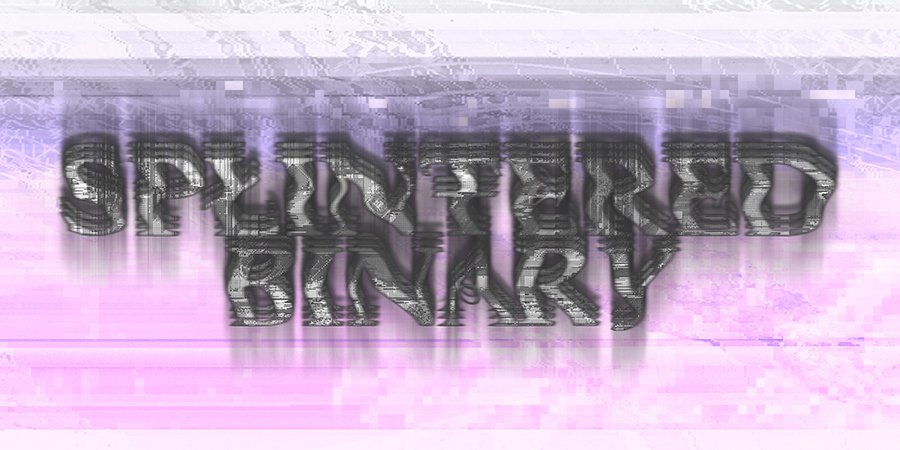 I am delighted to say I will be showing works as part of the upcoming exhibition Splintered Binary, at Gossamer
Fog, Deptford, London. The show will be on from the 31st of March till the 30th April 2017.
Virtual & Augmented Reality R&D funded by Collusion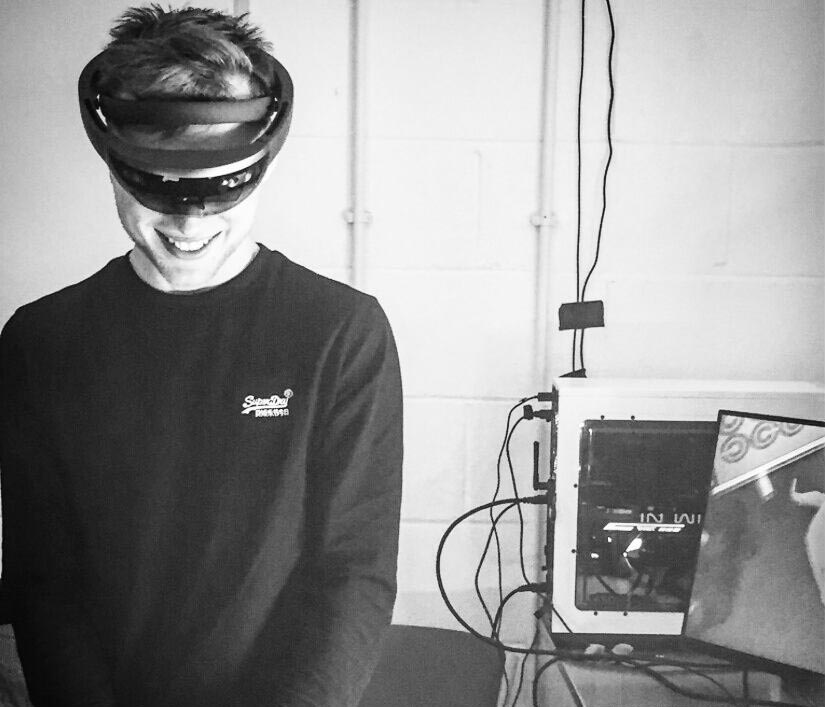 I am delighted to announce that I will be conducting research and development into innovative and critical uses
of virtual and augmented reality. The R&D is very kindly funded and supported by Collusion, a Cambridge based
not for profit company working at the intersection of arts, technology and human interaction. Stay tuned for more
updates.
Dark Body Dark Identity: Spektrum, Berlin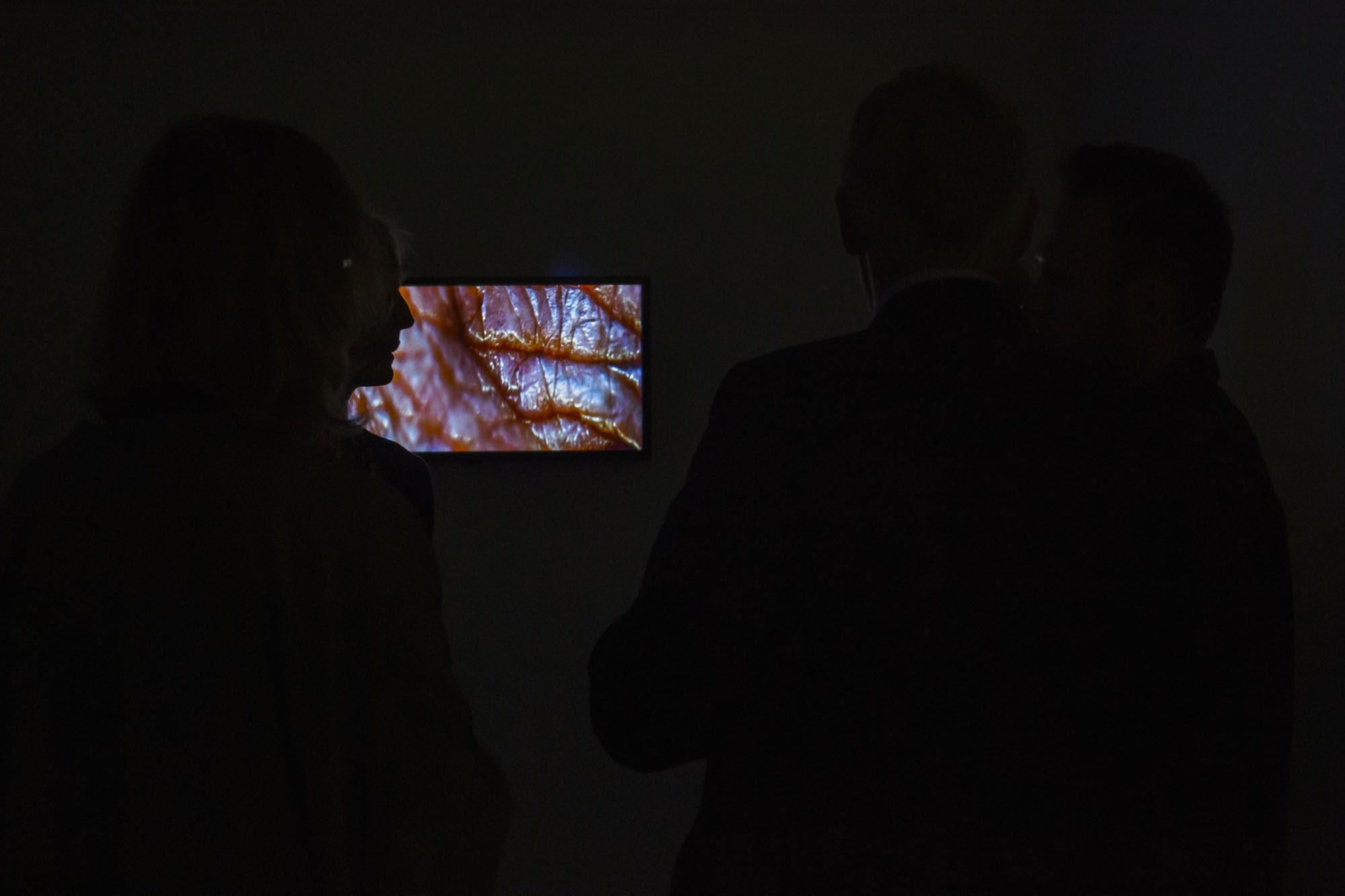 Second Skin II will be shown as part of Dark Body Dark Identity at Spektrum, Berlin curated by Alfredo Ciannameo.
17th- 19th March 2017.
On Screen: Commission for e-Luminate Festival by Cambridge Assessment
On Screen (2017) A newly commissioned work by Cambridge Assessment, utilising surveilence technologies to create a multi
channel live interactive video installation. The two pieces were exhibited at Cambridge Corn Exchange as part of e-Luminate
festival.
Collusion: Data-Culture Lab Residency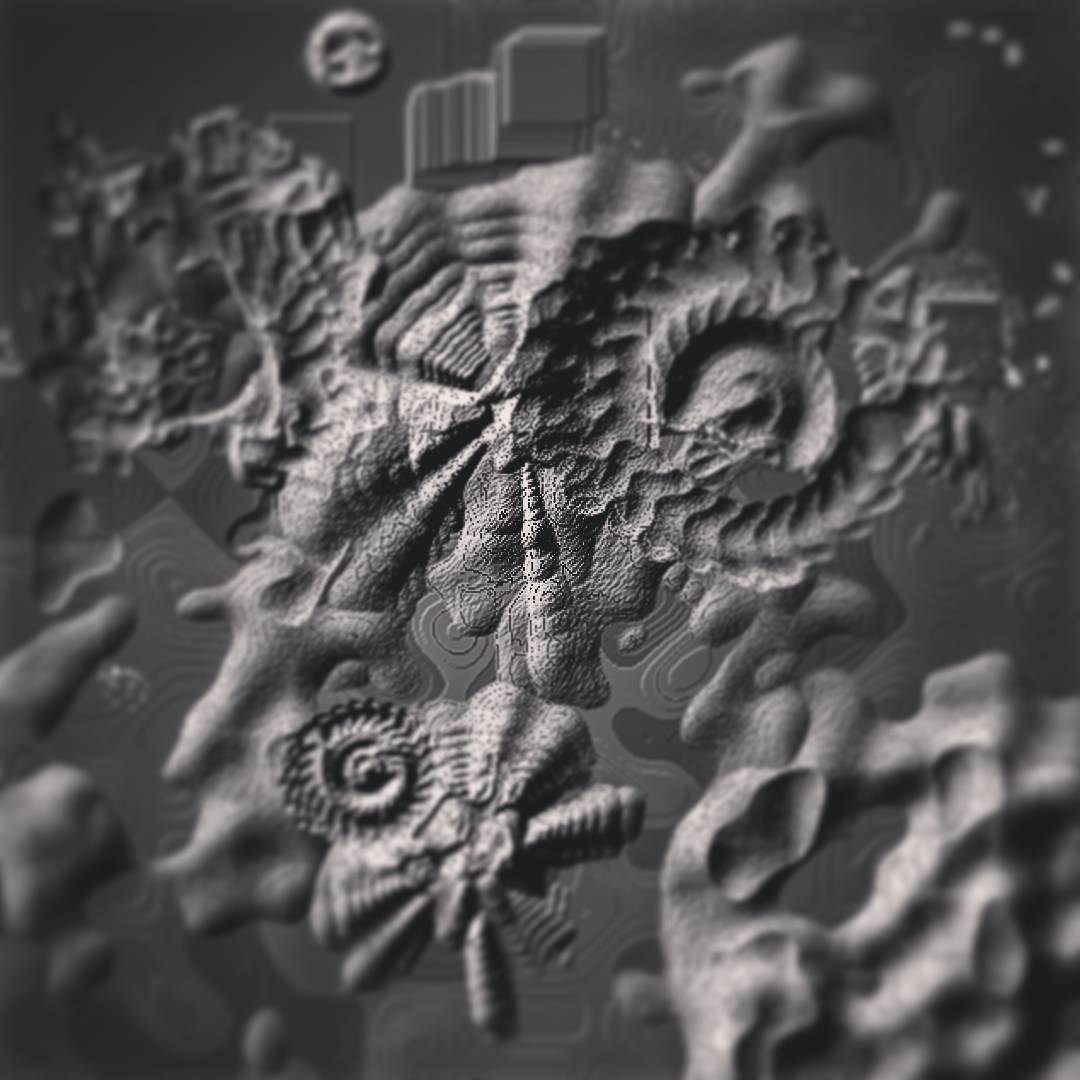 From the 16th - 20th January, I took part in Collusion's DataLab residency in Cambridge, an intensive week of
workshops, talks, seminars, research trips and presentations focussing on data.
Above is an image created from one of the workshops, visualising data as Minecraft landscapes.
POSTHUMAN, Pecha Kucha presentation, Cambridge Festival of Ideas, Cambridge University, 28th October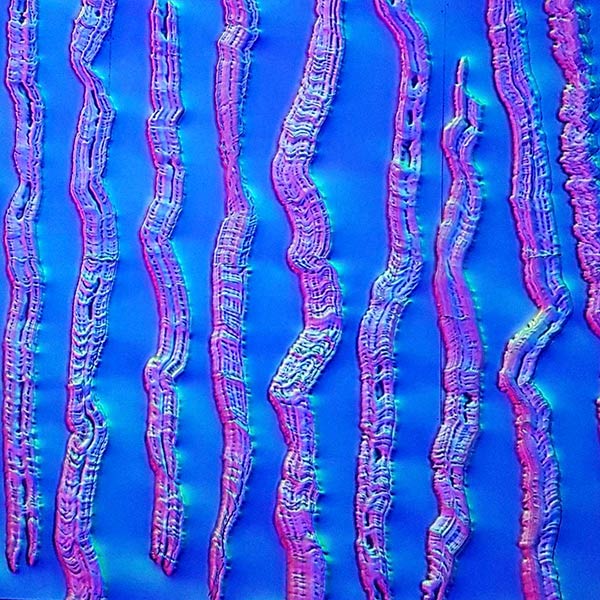 Posthuman PechaKucha* is a collaboration between ten contemporary artists and researchers working at the intersection
of cultural, scientific and political developments of the posthuman. 28th October, Cambridge University.
Sainsbury Centre for Visual Arts Residency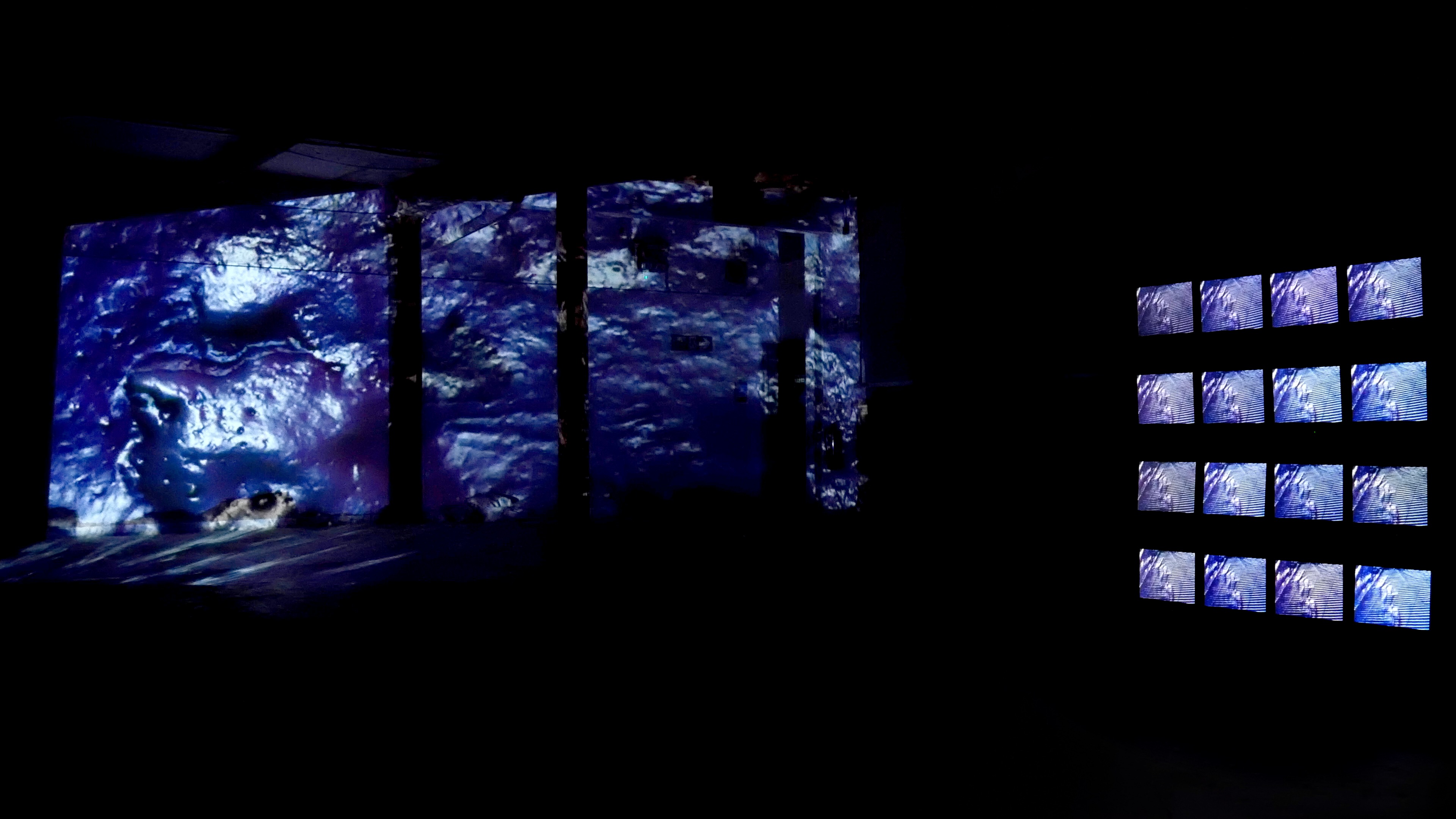 Work from my recent graduate residency at St.Mary's Works, Norwich through Sainsbury Centre for Visual Arts is now live.
Grove Projects Residency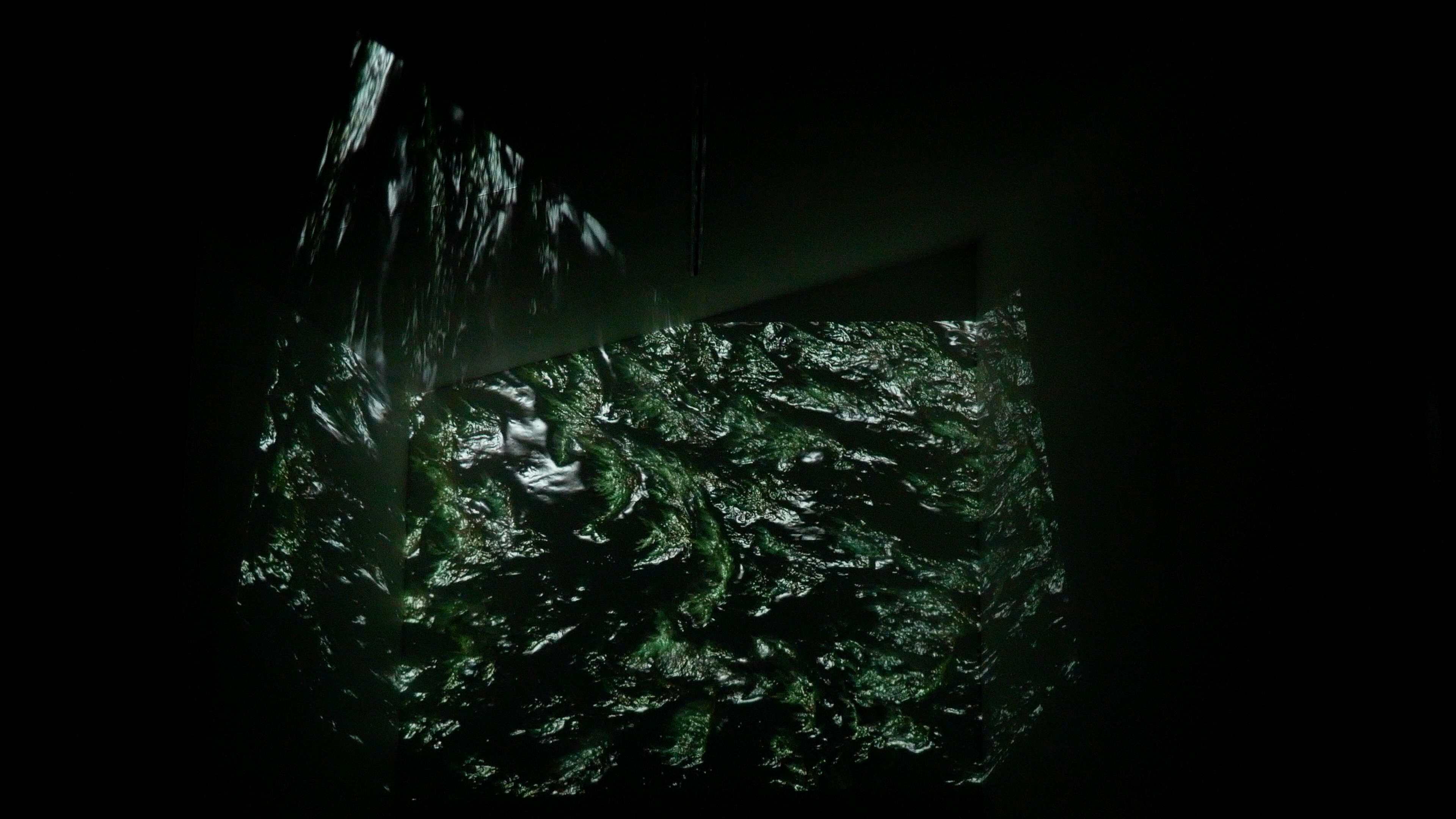 Work from my residency at grove this September is now online here, as well as images from the event here.
MA Show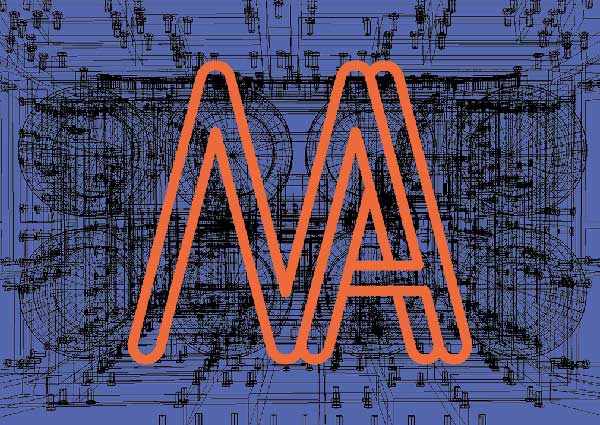 MA Show at Norwich University of the Arts. Catch my Masters project 'Second Skin'.




Aesthetica Exhibition Tour & Interviews

Aesthetica Art Prize 2016 from Aesthetica on Vimeo.

Check out this video for a tour of the Aesthetica Art Prize Exhibition, as well as, artist interviews including one with myself.

I am delighted to say that I have been selected for the Aesthetica Art Prize Exhibition 2016.
Find out more here.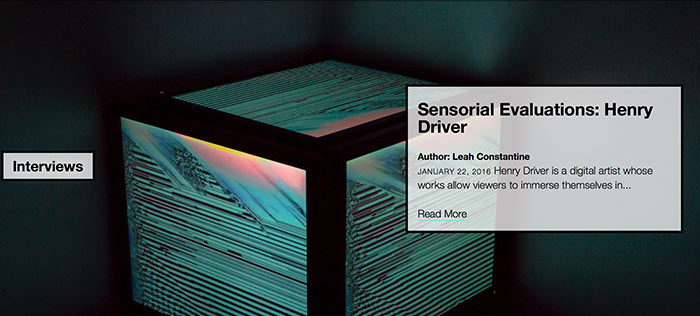 Adhoc interview out now, check it out here
DAZED & CONFUSED: Feature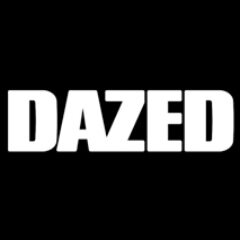 DAZED & CONFUSED: Feature
"This guide brings together art's next big names
The XL Catlin Art Guide and exhibition, curated by Justin Hammond, showcases this year's most exciting creative graduates"
XL Catlin Guide, London Art Fair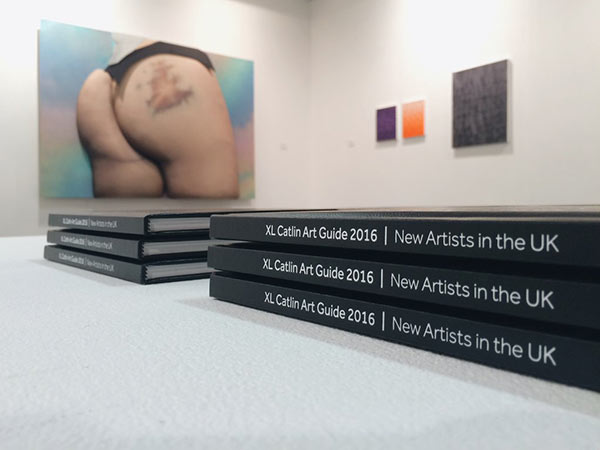 Come check out the XL Catlin Guide at the London Art Fair, 20-24th Jan. Very excited to be included in this.
STENTOR, Screening at Torreloft, Copenhagen, 20th Dec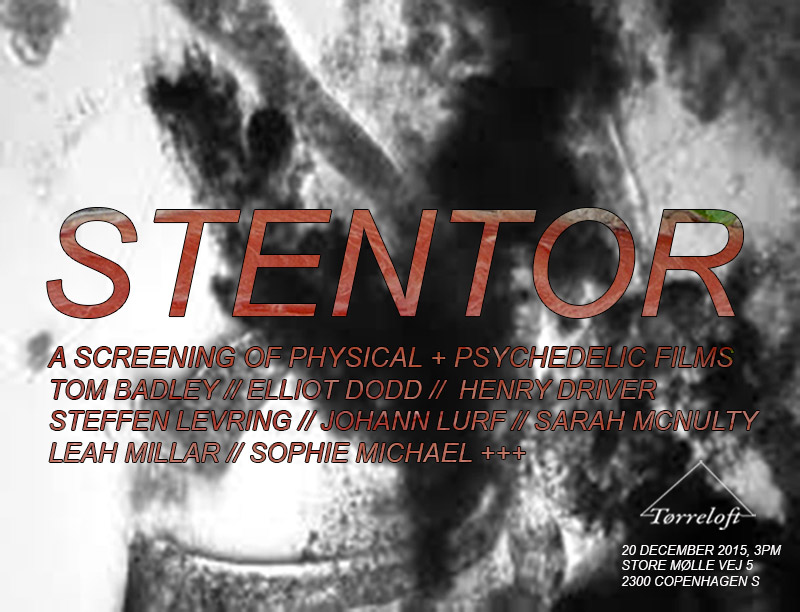 I wll be showing two films at STENTOR, a screening of physical and psychedelic films. At Torreloft, Copenhagen. 20th Dec.
Documentation below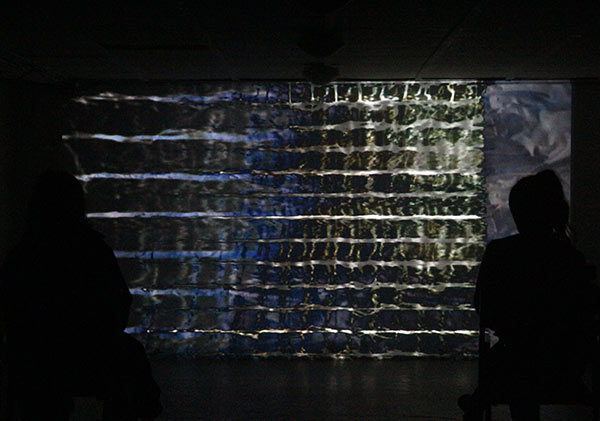 Selected for the XL Catlin Guide 2016


Delighted to announce that I have been selected for the XL Catlin Guide 2016 to be published and launched at the London Art Fair 2016
The new edition of the XL Catlin Art Guide 2016 will present thirty exceptional new graduate artists, selected from UK art schools by curator Justin Hammond. Over the last seven years, this fully illustrated limited edition book has become established as an indispensable reference for followers of contemporary art. Identifying prevailing and future trends, this beautifully produced annual volume has become a collectable item in its own right.
Each year, Hammond tours the BA, MA and PG Dip final shows, searching out his pick of the most promising new artists. He follows up with a series of studio visits and artist
Highlights include Jude Crilly and Jamie Fitzpatrick from the MA Sculpture programme at the Royal College of Art. Riikka Hyvönen (BA Fine Art, Goldsmiths), Jane Hayes Greenwood (MA Fine Art, City & Guilds of London Art School) and Rebecca Ackroyd (Royal Academy Schools) make the final thirty, while schools from outside London including Leeds, Norwich and Falmouth are represented by Jack Otway, Henry Driver and photographer Joseph Ball.
The full list of this year's ones to watch will be revealed in January when the XL Catlin Art Guide 2016 is launched at the London Art Fair 2016, alongside an exhibition of work by selected artists.
Whitechapel Gallery, Open Screenings
26th November I will be screening and discussing my work Drone at Whitechapel Gallery as part of Open Screenings
Phantom, Firstsite
Selection of works on show as the guest visual artist.
Phantom, Firstsite 30th October
Special Guest Visual Artist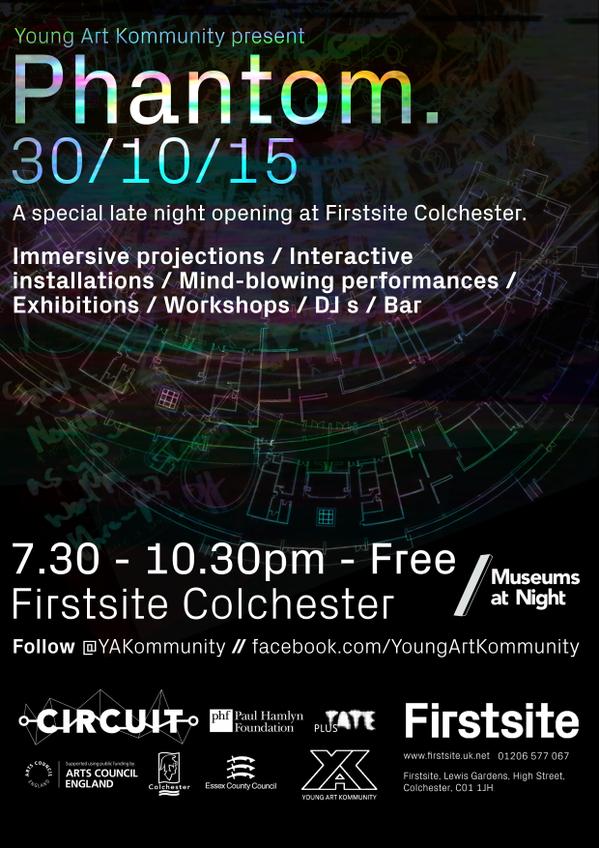 I would like to invite you to Phantom an evening event at Firstsite on the 30th October, 7.30-10.30pm
For the event Firstsite will be blacked out and transformed by projections, installations and performances.
I am delighted to announce that I will be the special guest visual artist for the event and will be showing a collection of 6 works, consisting of a variety large and small scale multi channel video and projection installations. Revolving around the idea of phantom and themes of virtual illusions.
Shortlisted for FACT & Channels 2015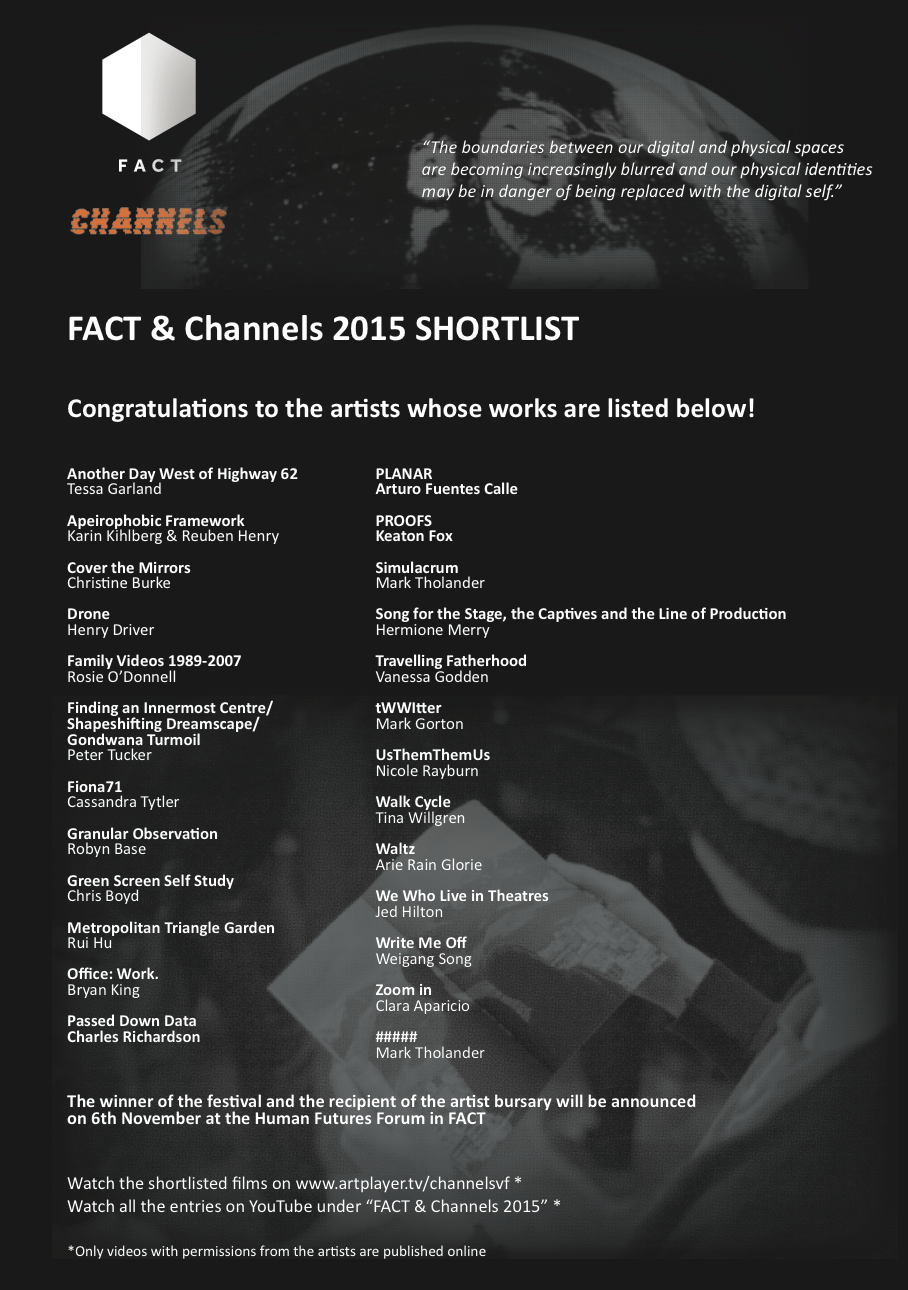 BEAMS Festival, Sydney, AUS, 19th Sep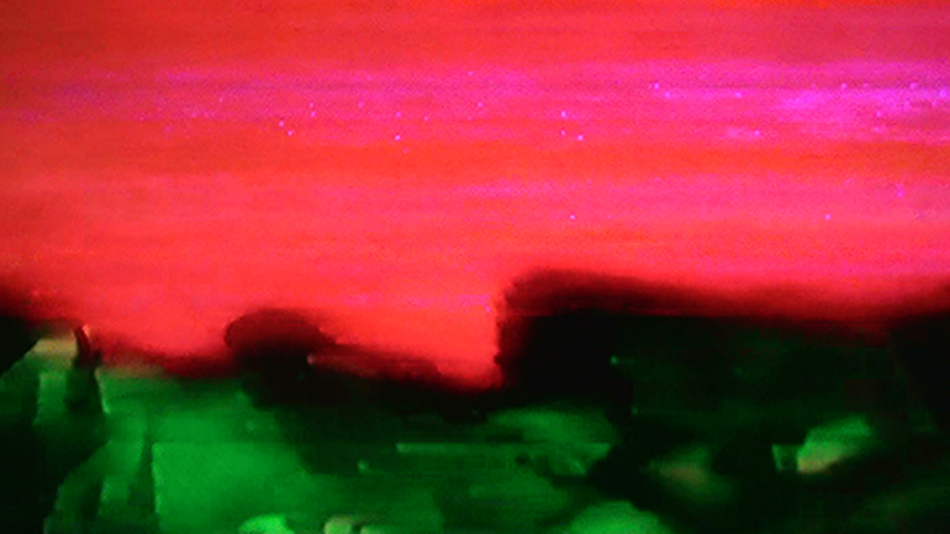 FADE will be on show for BEAMS Festival, Sydney at the Gaffa gallery as part of an immersive video installation.
Catch it on the 19th September.
Radio Interview for STEALTH, Vivid Projects

Interview with Antonio Roberts for the exhibition STEALTH at Vivid Projects now available to listen.
Wysing Open Weekend 22nd - 23rd August: New work on show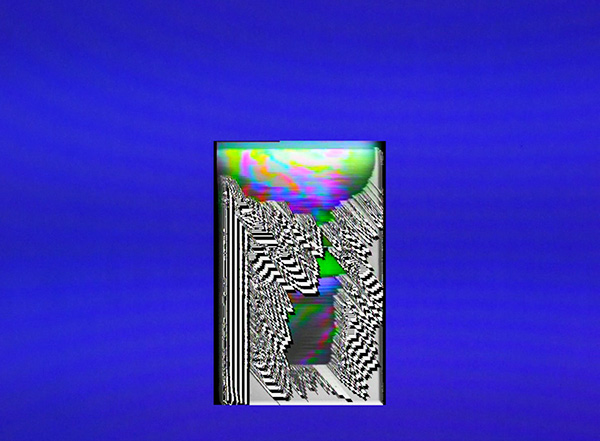 New work will be exhibited for the Wysing Open Weekend, Cambridge, Uk. The work has been created during
my six week period as a Leverhulme Art Scholar at Wysing Arts Centre. Open 22nd - 23rd August, 12-6pm.
Nominee for BLOOOM, Award 2015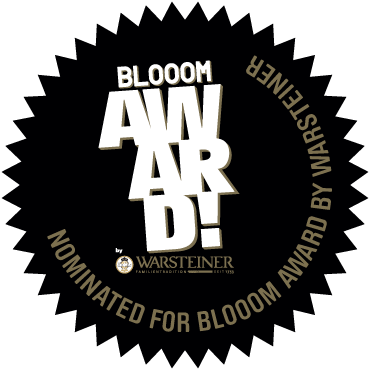 Six week stay at Wysing Arts Centre has begun.
Work created during this time will be exhibited in the gallery during the Open Weekend 22nd-23rd August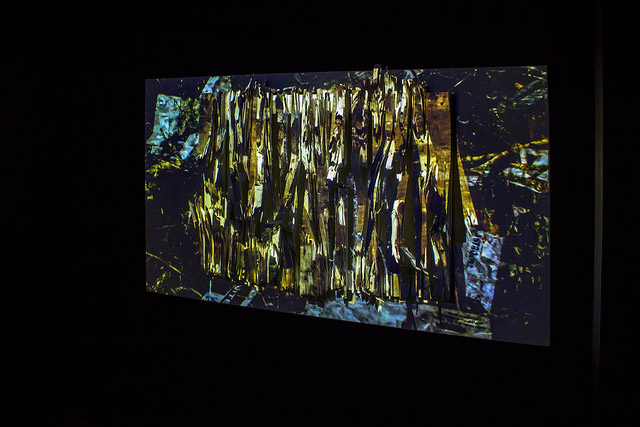 Stealth: The blur of privacy, the illusion of control
Interview for Imperica regarding the themes of the exhibtion STEALTH, Vivid Projects.
Featuring words from myself, Antonio Roberts, Joseph Delappe and Ryan Hughes.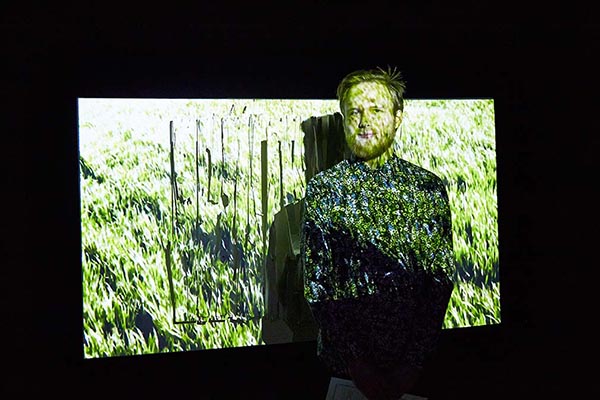 Degree show piece A Tender Visions wins numerous awards
My degree show piece A Tender Vision, has been awarded the Vice Chancellors Commendation as well the Norfolk Contemporary Art Society Award the exhibition is open till 7th July, opening times here. The work is situated in Guntons Basement.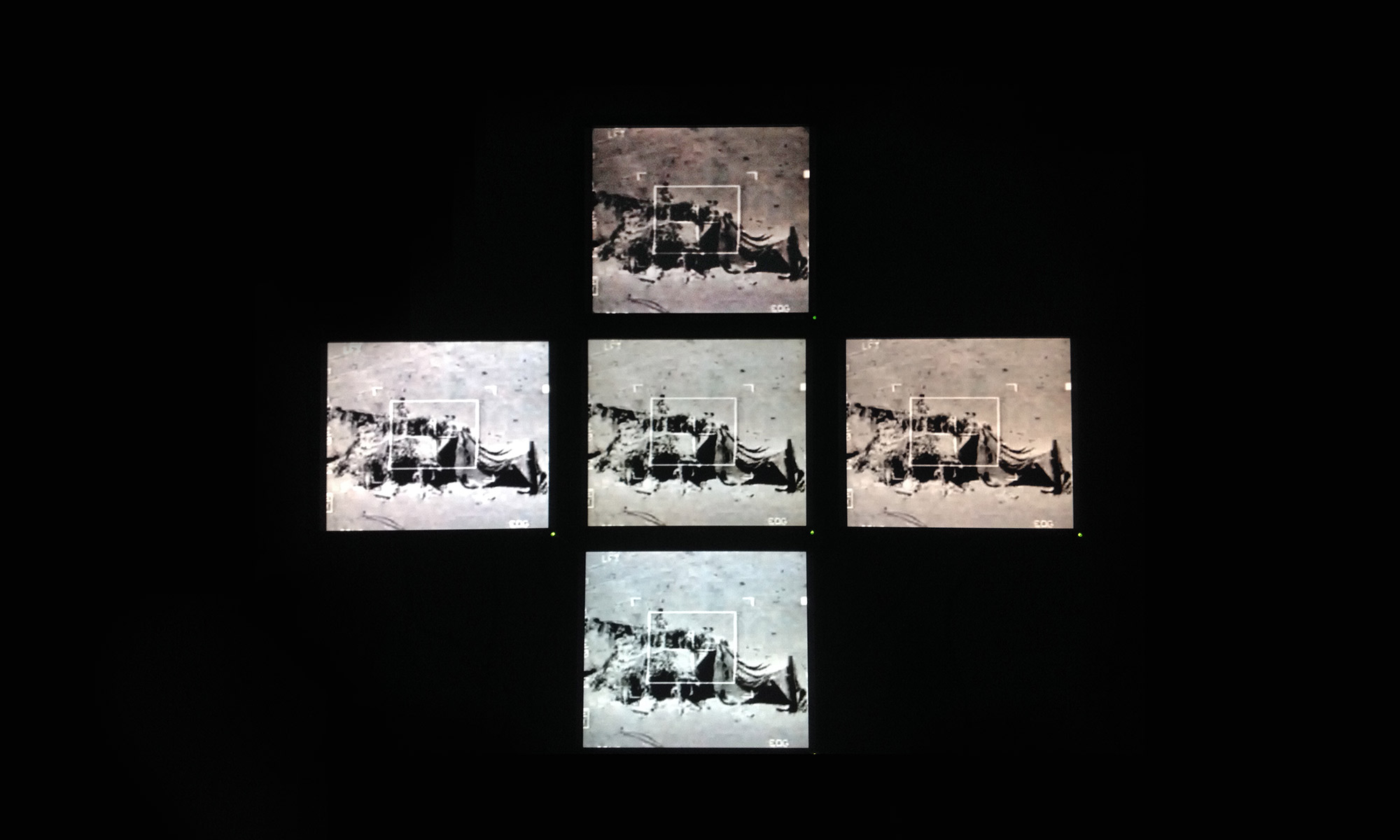 STEALTH, Vivid Projects, Birmingham
Opening 25th June 6.30 - 8.30pm, general opening 26th June - 11th July, Thurs-Sat, 12-5pm
STEALTH presents recent work by UK and international artists critiquing surveillance culture and the invasive and pervasive technologies that shape our daily interactions. Utilising a variety of media including installations, video, social media and software, the exhibition explores how technology affects and disrupts our perceptions of privacy.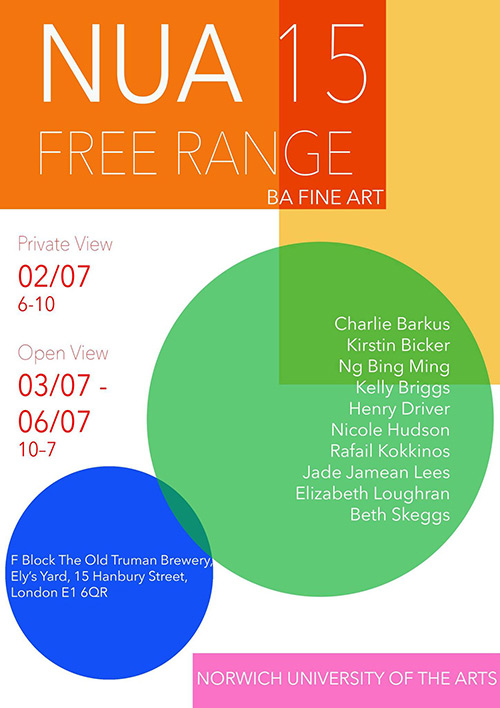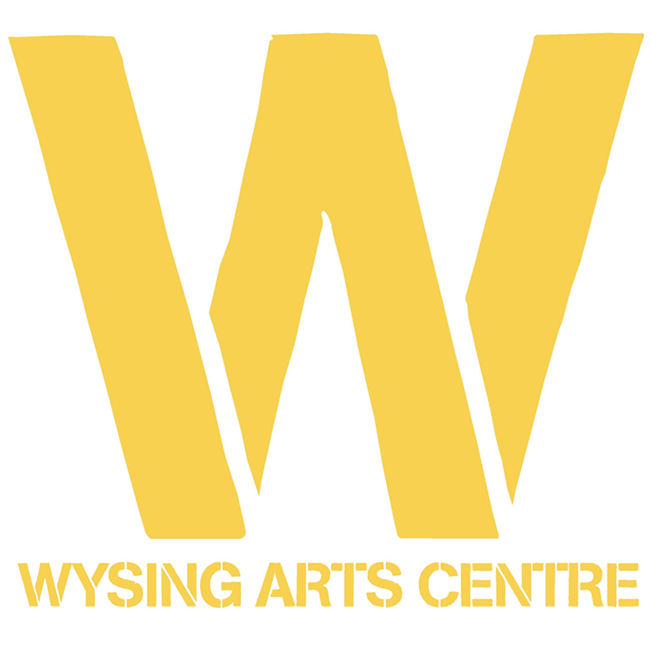 Delighted to announce that I will be taking part in the six week Leverhulme Arts Scholar summer residency at Wysing Arts Centre.
Live audio visual installation with Neil James Earl for RGB Stew Gallery. Photography by Benjamin Beauchamp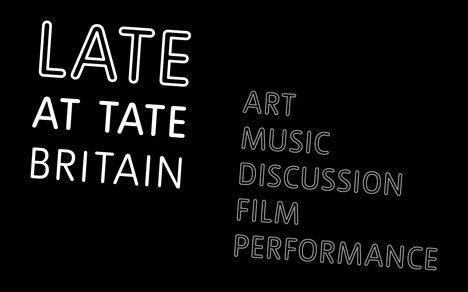 Catch two of my video works at Tate Britain for Late at Tate, 1st May, 6pm - 10pm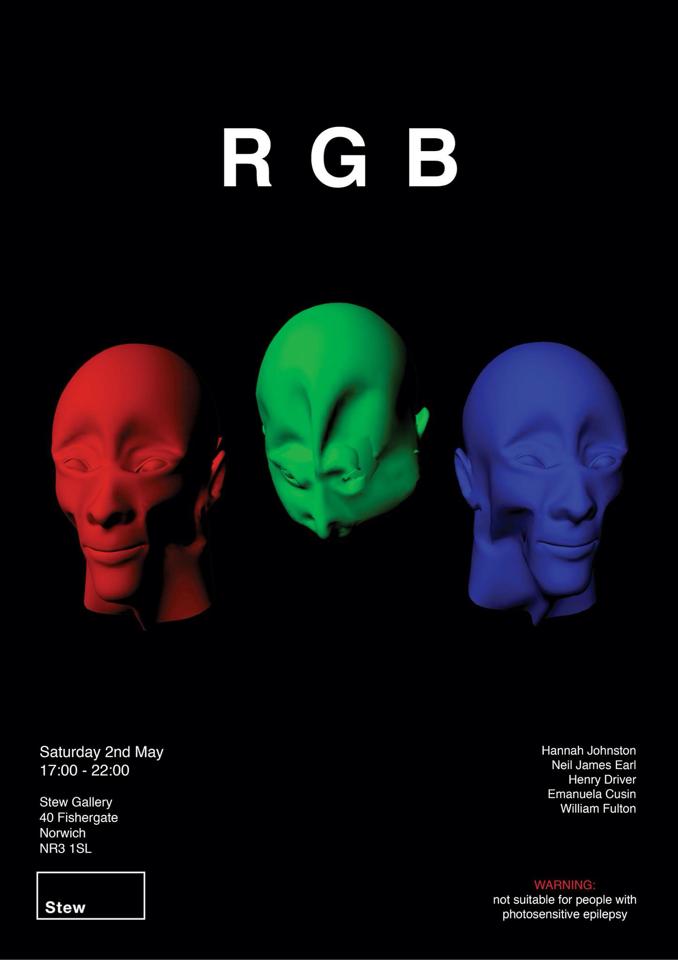 Live audio visual performance and installation at 8.30pm . RGgb, Stew Gallery, Norwich, UK

Perpetual Decay (2013) has been selected for Smiths Row Open.
Exhibition open 28th March to 9th May
20/01/2015
New audio visual project LAZER BLADES, audio by Neil James Earl and visuals by Henry Driver
Photography by Benjamin Beauchamp at Spectro, Norwich Arts Centre.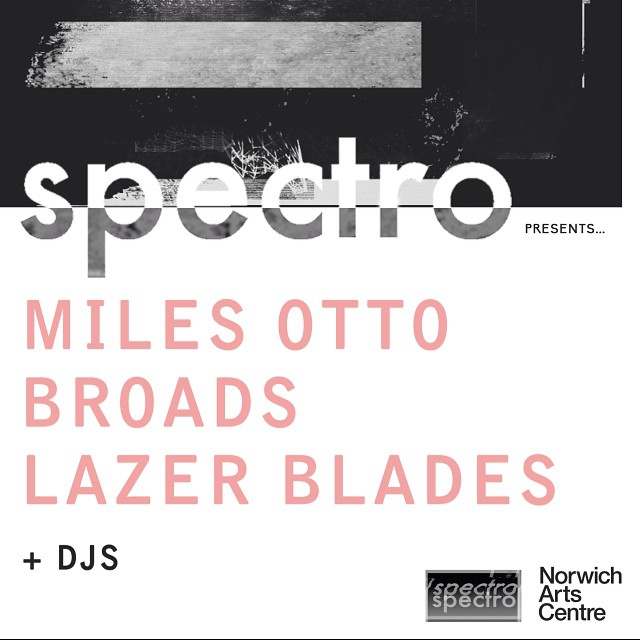 20/02/15
Neil James Earl and I will be showing off our new A.V project at Norwich Arts Centre, presented by Spectro.
Tickets here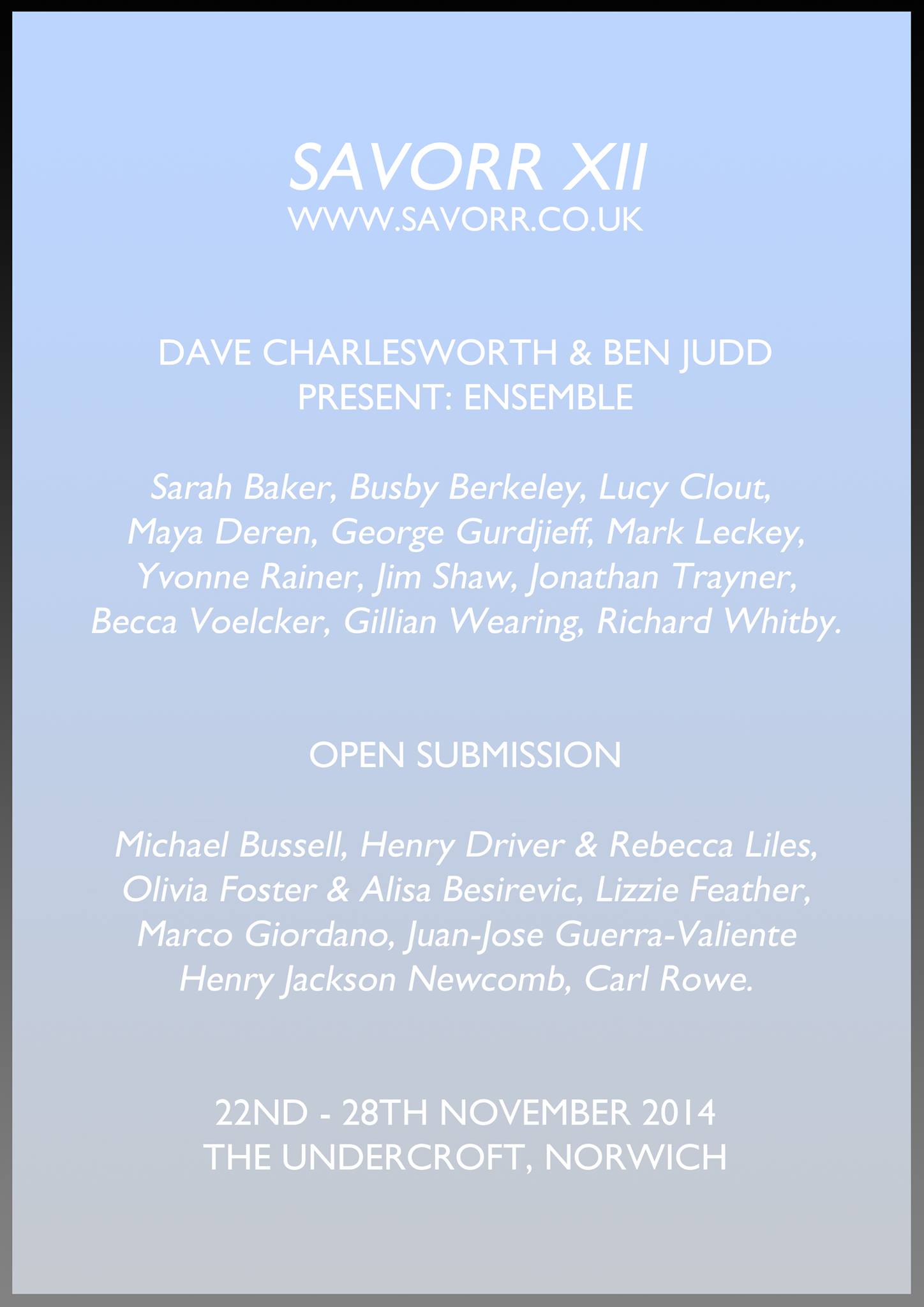 Welcome: NEW WEBSITE